People parade Carranger around as a "parody" season, and while I can see their point, it's more of a Monty Python-esque take on Super Sentai with Japanese humor rather than British.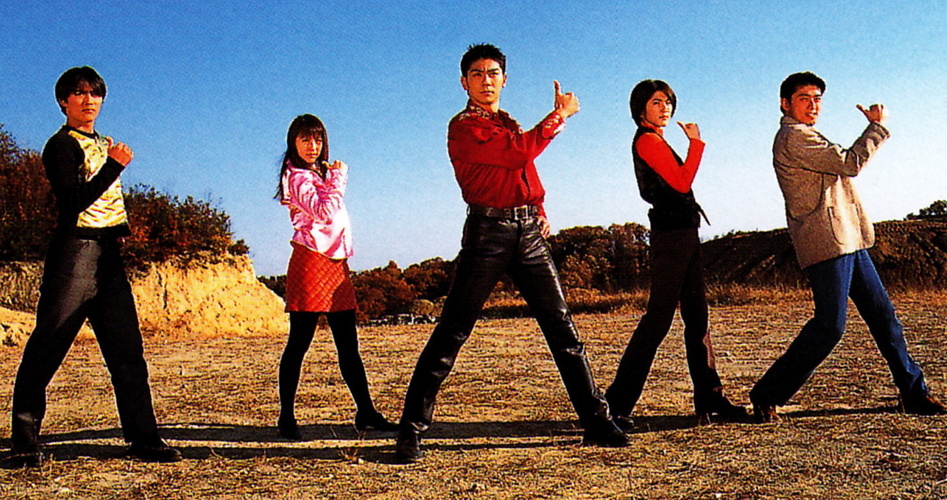 The heroes are not all that likable in their efforts, with Green being the absolute worst. At times it seems like he's actively trying to be more of a piece of crap than he already is. Yellow is just kind of there, being a pretty one-note character as just the [somewhat] butch mechanic. Blue is the youngest, and therefore is a bit immature and annoying at times, but episode 39 showed just how caring he is towards all living things. Red seems to be the prototype of the "Fiery Red" archetype to come, but they clearly hadn't perfected it yet. Pink is the best, but even she has flaws in her writing, with her greatest gift to the series being her wheel kick where she literally spins on the ground like a wheel.
Then there is Signalman. Oh, Signalman, you had so much potential. His introduction was one of the best episodes of the series, and what looked to be a turning point in writing. Until his mid-season departure, Signalman was without a doubt the breakout star of the show. Every episode you'd have wacky Carranger antics, down right weird villain plots (we'll get to those in a minute), but then the show would cut to Signalman and all would be right with the world. However, when Signalman returned it just wasn't the same. Although, that might be because a certain other character took his spotlight.
The villains were just straight up creepy. And not in a scary way, but the fact that Gynamo - the head boss - was constantly creeping on his female subordinate, Zonette. Our introduction to the villains was literally Gynamo lamenting about wanting to lick Zonette's ass! Your villains, ladies and gentlemen! Then we have Zelmoda, Gynamo's best friend who would betray him for the right amount of money and Glutch, who is one of the worst designed villains in the history of Super Sentai! But unlike the male villains, who just talk about growing their own children in flower pots and designing ray guns that take off people's clothes, Zonette is a pretty well-rounded character. Probably the best developed character on the show even, and she did not put up with anyone's crap. Especially not Gynamo's "crush" on her.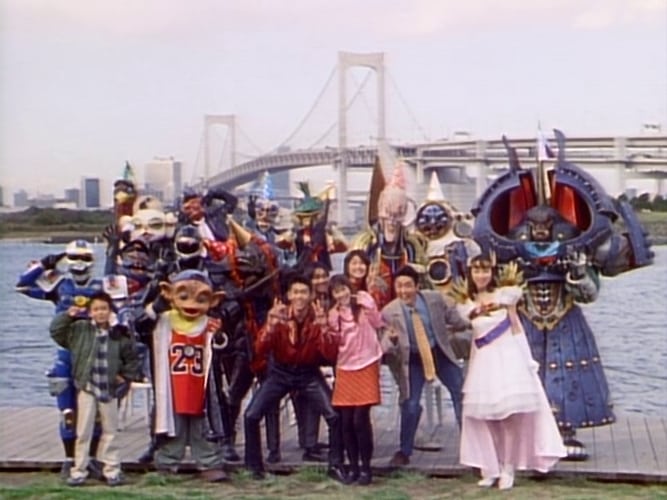 In the end, it's not the greatest series by a long shot, but if you just want to watch something super wacky then give Carranger a shot. However, if you want something that plays more like a traditional sentai series, but also plays with its tropes, then Go-onger might be a bit more up your alley.
5/10