I think that taking into consideration the fact that D.H Lawrence wanted to call this book Tenderness bodes well for what sentiments he originally intended top portray with this novel.
The book focuses on a young, strong minded and educated woman named Constance who marries her intellectual companion just before the first world war. Unfortunately he returns to her a cripple and embarrassed by himself retires to a life spent a genius recluse. Bound by her sense of wifely duty and her intellectual connection to her husband Constance busies herself about the house relishing rare visits from guests, but ultimately becomes bored, trapped and isolated.
As her frustration builds with her situation in life and with her husband she realizes that no one can live solely by the mind, that to live you have to be physically alive.
In a desperate attempt to save herself she falls for the charms of a family friend who offers her what her husband has never been able to and an alternative source of mental. This relationship soon too turns out to be unreal and Constance's only hope is to seek solace outside, in the nature and life around their grounds.
That is until she meets the cold and reproachful game keeper Mellors.
This book is filled with moral and social dilemmas and the problems of conscience and duty. Set against a time of massive social, technological and political upheaval.
The characters wrestle with fears of their country's future as much as their own. The whole book is beautifully crafted and a pleasure to read as its poetry paints vivid pictures.
The quips are quick and quirky and never to be outdated.
'"And I'm going to marry. Oh, yes, I must marry."
"It sounds like going to have your tonsils cut," laughed Connie. "Will it be an effort?"'
The feelings both for and of the characters are genuine and sensitive, a real achievement for a man of that period in time, who himself didn't have the best luck with women.
If you're going to read a classic, make it this one.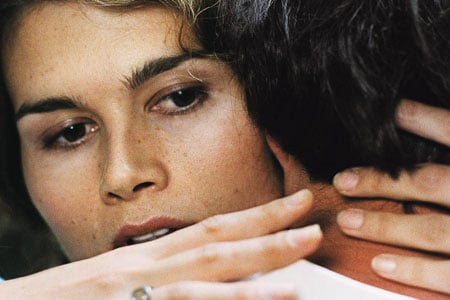 9/10