"I could have killed 'em all, I could've killed you. In town you're the law, out here it's me. Don't push it. Don't push it or I'll give you a war you won't believe. Let it go. Let it go."

On account of Sylvester Stallone's reputation for playing tough, invincible action heroes, the star is often typecast as an action super-star incapable of proper acting or depth. 1982's First Blood, however, is evidence that Stallone can act if working with the proper material. Additionally, this first instalment of the Rambo franchise is not as brain-dead as most will assume it to be - the movie acknowledges the possibility that movie-watchers may possess a functioning brain. The trio of writers who contributed to the screenplay (Stallone included) were adept enough to realise that the appeal of John Rambo is not limited to bulging biceps or the character's ability to massacre legions of bad guys with an arsenal of weaponry. First Blood is thus a powerful character study rather than a brainless blockbuster, and it benefits from an immaculate mix of heart and action.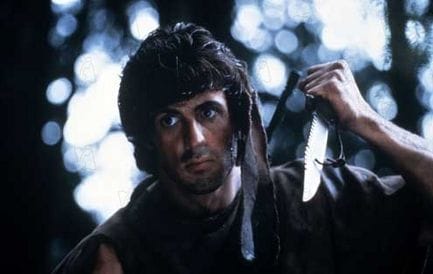 John J. Rambo (Stallone) is a disillusioned Vietnam veteran and an ex-Green Beret who is reduced to the life of a drifter eschewed by a prejudice society. Towards the beginning of the story, Rambo drifts to the small town of Hope where he is made unwelcome by the local Sheriff Teasle (Dennehy). Rambo merely wants something to eat, yet he is unfairly turned away. Unable to understand Teasle's hostility, Rambo defiantly refuses to leave town and is arrested as a result. When the police officers mistreat Rambo, he snaps, escapes custody and flees into a neighbouring forest with the entire police department on his tail. Employing his extensive knowledge of guerrilla warfare, Rambo begins a one-man war against the police. Soon, Rambo's former commander in Vietnam - Colonel Trautman (Crenna) - is sent in to help the situation, and finds his loyalties divided between the man he trained and those seeking to bring him down.


First Blood is an adaptation of David Morrell's novel of the same name, and the material was heavily softened for its translation from page to screen. For starters, Rambo killed hundreds of police officers in the novel and was in fact the antagonist, whereas this film version posits Rambo as a mistreated hero who does not willingly kill anyone (the only death is accidental). Additionally, Trautman killed Rambo at the end of the book, yet the movie's ending deviates from the source material in this area as well (though the decision to alter the ending was ultimately made after initial test screenings). First Blood was initially meant to be a standalone feature, but it went on to gross enough at the box office to justify a few sequels. Considering the cash-cow the franchise turned out to be, the executives at Orion Pictures must have been thankful that Rambo was not killed at the film's conclusion.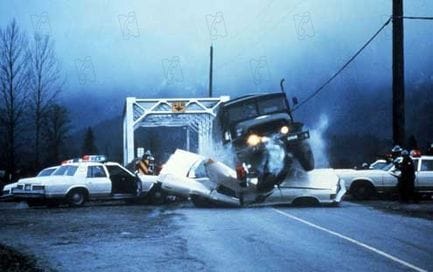 In the hands of director Ted Kotcheff, First Blood is a movie of exciting action, compelling drama and gut-wrenching emotion. The pacing is notably terrific, with bursts of intoxicating tension to keep viewers riveted throughout. Another memorable constituent of First Blood is the remarkable, heroic score by Jerry Goldsmith. Nearly as iconic as the muscular protagonist himself, the music complements the action, emotion and drama impeccably - every note enhances the visuals. Additionally, while this is primarily an action film, First Blood is at its core an absorbing character study about a man pushed over the edge who's coming to grips with a world that does not want him. When Teasle harasses Rambo, it's just another insult hurled against him for no reason. As he is physically abused by the police officers, flashbacks are triggered of Rambo's dark Vietnam days. Is it at all surprising that he reaches breaking point and reverts to doing what he does best? The sympathy the film generates for Rambo is commendable, as is the way that the film turns the police into antagonists whose comeuppance we crave. Once Rambo turns the tables on the police, we're thoroughly on his side.


Buried beneath the action is a powerful message in regards to the awful treatment of Vietnam vets, and the plight of returned soldiers in general. After these highly trained men returned home, they were discarded by the government and country they risked their lives for. While a fictitious character, John Rambo is representative of many true stories. Additionally, for a character that's often perceived as an unstoppable force, Rambo is shown to have a vulnerable side: he bleeds, he screams, he feels pain and he emotes. Interestingly, Sylvester Stallone was not the first actor to be considered for the role of Rambo - he was only hired after actors like Al Pacino and Dustin Hoffman turned it down. In retrospect, it's impossible to imagine anyone other than Sly in the part, and the star's capabilities as an actor are on full display here. His extraordinary monologue towards the film's end should have earned Sly an Oscar nomination. In the supporting cast, Brian Dennehy (as Teasle) and Richard Crenna (as Trautman) are terrific.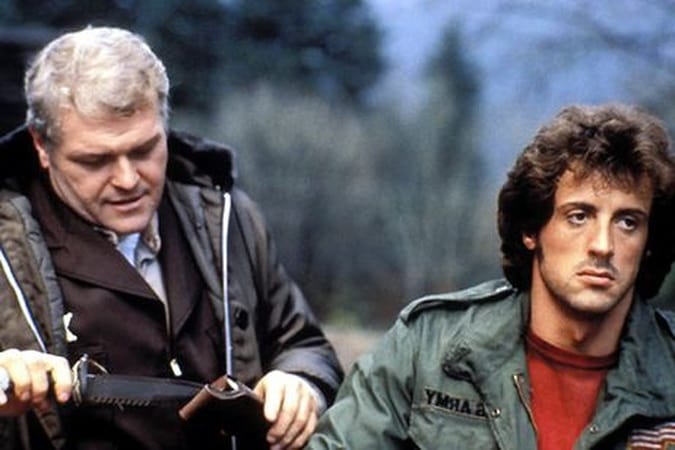 It's too easy and unfair to dismiss First Blood on the basis of what the Rambo series became: an over-the-top action franchise. First Blood is significantly different, and superior to its sequels in spite of a few credulity-stretching scenes (like Rambo surviving a large fall without injury). The dark tone and sombre subtext of this film was only matched by the third sequel in 2008. Those who enjoy an engaging action-drama with intelligence, poignancy and substance should find this to be a highly satisfying 90 minutes of cinema. The film was followed by three sequels, beginning with Rambo: First Blood Part II in 1985.

9.3/10