Well well i just saw the movie and here is my opinion about the film:
It is not easy even showed an overall plot of Mr Nobody.Nemo Nobody is the last mortal man on the planet in the year 2092 after having defeated the aging of cells and the imminent death of 117 years old has become the event of the year. Nemo Nobody is a 35 year old family man with three children.Nemo Nobody is a frustrated young man who has been waiting years to Anna of the lighthouse.Is a 15 year old who falls in love with his age daughter of the adoptive father. It is a 15 year old who is afraid of water.Nemo Nobody nothing from them and all but 9 years is mainly a boy who must decide which path to take after the divorce of his parents. The butterfly effect, the bias of the doves, the lost size after the Big Bang and especially the dimension of time in conjunction with the Angel of fantasy oblivion to stigmatize any child born before but forgot the little Nemo, and of course love, matching or mismatched, adult or teenager, with or without a response are the components with which it deals and weaves a delightful story in harmony at the end with a finale that makes you want to see it again from scratch.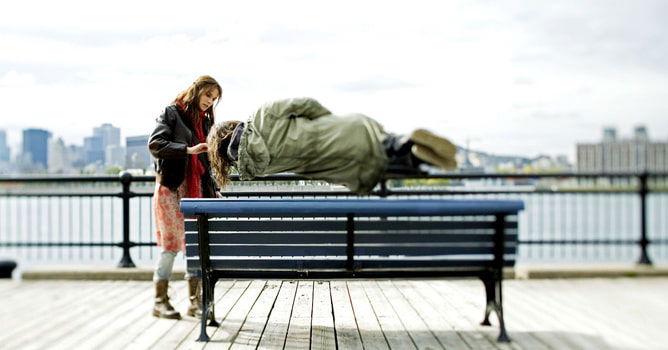 Background surreal elements with bold colors and frequent transitions between real and imaginary as can standardize the human mind, clever use theories of physics and biology that ironically gives a supernatural character and really huge amounts of inexhaustible love is the directorial aces up its sleeve Van Dormael and although most of them use them creatively in some overdriven. Mastery knit the first place probably does not understand almost anything with characters changing ages, relationships, situations and a "tele-scientist" to appear every now and sets us on the creation of the universe and the end of a pigeon trying In the introductory scene to catch food. Incomprehensible, but so cleverly woven that yearns to see below. And while slowly begin to suspect what is happening around, the multiple stories of three women, with each still have more branches and all of them share a common denominator of love, beginning to tire with great maturity and expulsion from the charmingly incomprehensible nature of the introduction. Far from being meaningless all the stories but they have to say something different, and the insistence of the director to show us almost every point of view of each "option" causes signs of fatigue. And unfortunately this time is quite long, and perhaps more than sixty minutes with natural variations in downward or upward. The removal of at least twenty minutes by a total of 134 minutes may be ideal for easy viewing.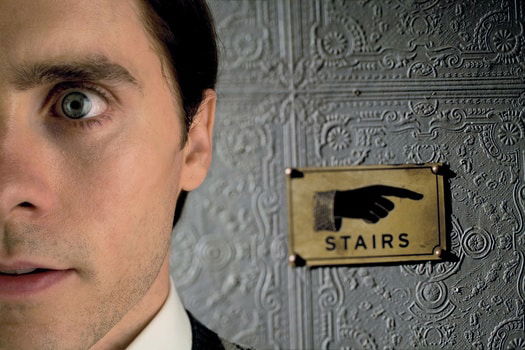 The perfomances are very good with Jared Leto gives another excellent perfomance,with Diane Gruger,(my favorite) Sarah Polley,Juno Temmple and especially Rhys Ifans.Special mention in a cameo as surprised, that of Chiara Caselli as beggars.
I can put on a scale of pros and cons here because the negative can only be compared to an abundant and impressive but positive when the negative is the limit causing boredom of a long duration, it can be ignored . Nobody should miss the Mr Nobody, and I mean it. Can the length of the tired but you just finished you will want to see again.
7/10