"Despite knowing the journey... and where it leads... I embrace it... and I welcome every moment of it."
Science fiction movies about extraterrestrials have existed for decades, to the point that there's ostensibly very little in the way of originality to be mined from the well-worn "alien invasion" subgenre. Enter 2016's Arrival, a rare type of sci-fi drama which dares to realistically explore what might occur if otherworldly beings visited Earth, without resorting to battles or large-scale destruction. More than just another action blockbuster involving aliens, Arrival is endowed with a maturity in both its storytelling and cinematic technique that's rarely glimpsed, bolstered by an Oscar-nominated screenplay by Eric Heisserer (based on Ted Chiang's short story "Story of Your Life") and shrewd direction by the ever-talented Denis Villeneuve (Prisoners, Sicario). Arrival is breathtaking from start to finish, necessitating deep thought and introspection to properly digest everything that's going on below the surface, making this a must-see for those who appreciate cerebral sci-fi. Much like 2015's equally magnificent Ex Machina, this is the type of movie which both benefits from, and stands up to repeat viewings.
Twelve mysterious alien vessels arrive on Earth, positioning themselves in countries around the planet, which naturally incites a global panic. With their intentions unclear, U.S. Army Colonel Weber (Forest Whitaker) recruits linguistics expert Louise Banks (Amy Adams), giving her the daunting task of understanding and communicating with the alien beings. Joined by theoretical physicist Ian Donnelly (Jeremy Renner), Louise is taken to a ship hovering just above rural Montana where she is able to communicate directly with the giant squid-like "Heptapods" every 18 hours, when the vessel opens for a brief period. Dubbing the two aliens Abbott and Costello, Louise and Ian set about deciphering the advanced, circular symbol-based language of the Heptapods, seeking to establish a sufficient communicative basis to find out their purpose on Earth. But the pressure rapidly mounts, with world leaders fearing that the Heptapods aim to wipe out humanity, prepared to unleash military firepower on the visitors before they strike first.
Arrival is the first major motion picture to acknowledge that otherworldly beings may not make full sense to us, or conform to our ideas of scientific logic. It's a refreshing new perspective and a welcome change from the norm, and this sophistication feeds into the screenplay at large. The presence of aliens is almost inconsequential to the narrative - this is ultimately a story about the importance of communication and the nature of language, not to mention it's also about time, memory and tolerance, with thought-provoking philosophical undercurrents that nobody really expected (save, perhaps, for those familiar with the source material). Furthermore, Arrival doesn't lean on high school-grade science, instead providing genuinely interesting insight into complicated scientific and linguistics concepts, and the movie manages to convey this material without talking down to the audience. To be sure, there are more questions than answers, a fact that's basically acknowledged by the protagonists, but such uncertainty would likely plague a real-life alien visitation, and it doesn't ruin the experience to any degree.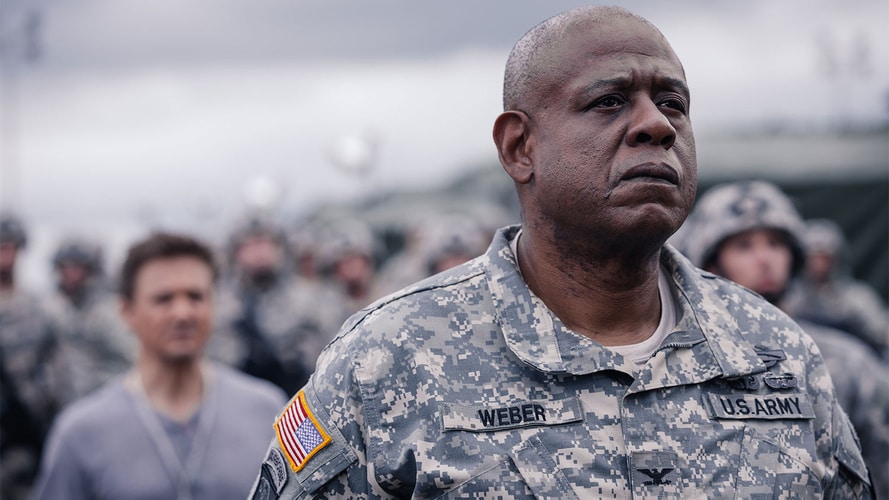 Despite running a hair under two hours, Arrival is the very model of efficiency, with nothing in the way of dead weight. Initial encounters may be slow-going, but such sequences are nevertheless subtly enthralling on Villeneuve's watch, and the movie knows when it needs to start picking up the pace. It's superlative work from scribe Heisserer, whose previous efforts are predominantly horrors (including Lights Out, Final Destination 5 and 2011's The Thing), confidently forgoing expectations of spectacle and flippant excitement in favour of depth and thematic resonance. There is a twist of sorts once Arrival approaches its climax, but it's not a cheap gimmick by any means, as it feeds into everything that has taken place so far. It compels us to reassess and recontextualize much of the movie, and the powerful ending represents an emotionally stirring reminder of the sanctity of human life. Miraculously, in spite of its weighty undercurrents, Arrival is not preachy, pretentious or sanctimonious, and it breezes by at such an agreeable pace (thanks to Joe Kelly's judicious editing) that it never feels like a meandering mess.
Villeneuve continues his astounding winning streak here, showing yet again that he's one of the finest filmmakers of this generation. Take, for instance, Louise's first session with Abbott and Costello; the suspense is almost unbearable, with Villeneuve capturing every tense step as the team ascend into the alien vessel, and the first reveal of the Heptapods is incredibly effective. It's all beautifully shot by cinematographer Bradford Young, who uses light, shadows, fog and silhouettes to astounding effect, creating an aura of otherworldliness. The visual effects are just as impressive, though Villeneuve uses practical effects and sets as much as possible, creating a tangible aesthetic which greatly enhances the cinematic illusion. Furthermore, the visuals feel utterly inseparable from Jóhann Jóhannsson's hypnotic score, which is brilliantly ethereal and yet subdued, further cementing the sense of awe and otherworldliness throughout, whilst also accentuating the story's emotional components. Performances across the board are excellent, led by Adams who carves out a relatable, charming protagonist, while Renner gets the rare chance to show his acting chops outside of a blockbuster setting.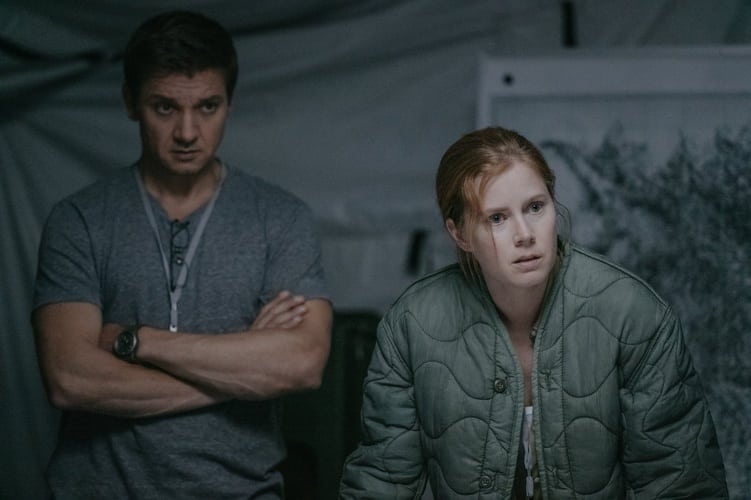 Arrival is a superbly-woven piece of cinematic craftsmanship, and its box office success shows that not every movie needs to be dumbed-down for mass mainstream appeal. There is nothing inherently wrong with action-packed sci-fi productions - hell, Neill Blomkamp's District 9 managed to be both intelligent and exhilarating, while Independence Day is the definition of Big Dumb Fun™ - but Arrival is more gratifying in its approach, though it's definitely for a specific type of niche film-going audience and it's not for everybody. With this in mind, it's downright miraculous that a mainstream sci-fi drama as utterly bold as this was permitted a $47 million budget in a cinematic climate where summer blockbusters flourish. Haunting and difficult to forget, Arrival will be rightfully remembered in the grand pantheon of great science fiction movies, standing proudly alongside the likes of Blade Runner, Alien, and The Terminator. 
10/10