"Now I lay me down to rest, but there's a goblin on my chest. He's gray and ugly and very gory and he wants to tell me a deadtime story."
At first glance,
Deadtime Stories
has a lot going for it. For starters, it boasts an intriguing premise: it's an old-fashioned anthology of horror stories. Furthermore, George A. Romero - the godfather of zombie movies - produced the flick and "hosts" it. If nothing else, it'd be fair for one to assume that it should make for an enjoyable night of horror consumption. Alas, the final product is a spit in the face of horror fans, and it's downright insulting to see Romero's name attached to such Z-grade tosh. The third and final story admittedly has some merit, but the rest of
Deadtime Stories
is awful, featuring unconvincing acting and cheap production values. Amateur backyard filmmakers would be embarrassed to have their names attached to this drivel.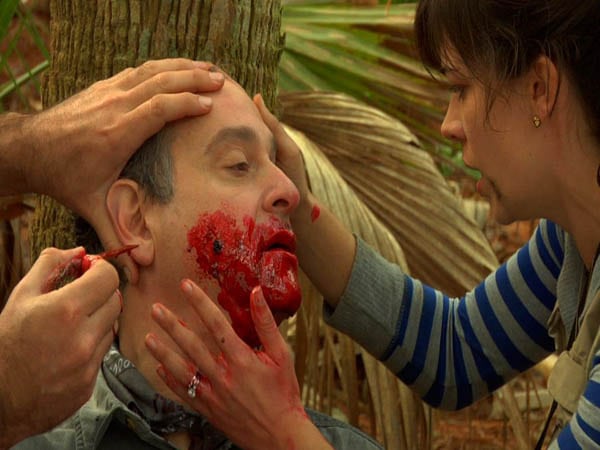 The first segment - entitled Valley of the Shadow - concerns a young woman who leads an expedition into the jungles of South America in search of her missing husband and hidden treasure. Things go bad, though, when they're attacked by the violent natives.
Directed by Jeff Monaghan, this initial vignette sets the quality bar extremely low. The most glaring issue is the blasé disposition of Monaghan's direction; the actors stroll around without any discipline or purpose, and literally seem to be wondering why scenes are dragging on for so long. Moreover, the minuscule budget is frequently obvious in the slapdash production values and cheap-looking photography. Low-budget horror filmmakers should rely on atmosphere and a fear of the unknown to compensate for financial shortness, but such qualities elude Monaghan, who couldn't direct water to a glass. His script is no better, as nothing in the movie makes any sense at all. The natives seem to be omnipresent and looking to attack the protagonists, yet they never seem to make an effort. And why would the characters stop to make camp in a jungle while being hunted by nearby savages? Why did the characters leave their boat while under attack, rather than just leaving on said boat or taking cover and strategising? Is one of the natives meant to be the woman's husband? ...Fuck off, movie, just fuck off! Zero stars.

In the next segment, a lonely fisherman named Jack (Monaghan) finds a valuable jade box buried on the beach. Antiques dealer Swan (Mancuso) warns Jack of the danger of what he's got himself into, and advises him to bury the box where he found it. Suffice it to say, Jack doesn't listen.
This second story, entitled Wet, is mildly better than its predecessor, but only thanks to the presence of Nick Mancuso as Swan. Everything else is dreadful; Monaghan (who directed Valley of the Shadow and wrote all three segments) is an awful actor, and director Michael Fischa fails to build any sense of trepidation or tension. Monaghan's script is equally lacklustre; the conversations between Jack and Swan are often boring. The slapdash special effects, photography and direction would be considered awful in a Year 8 Media Studies project...but in a major motion picture produced by George A. Romero, such shortcomings are goddamn unforgivable. One star.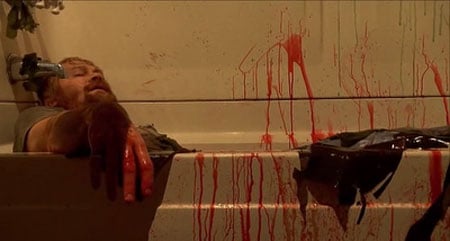 Deadtime Stories' third and final segment is entitled House Call. Set on a stormy night, a panicked mother (Nagel) asks a local doctor (O'Malley) to come see her son (Norman), who has been acting strangely and is now tied to his bed...
Hands down, House Call is the best of the three short films on offer here. Director Tom Savini has done an above-average job with his small budget, confidently diving into the corny material (the script was written by Monaghan again) to produce something stylish, intense and at times riveting. The atmospheric opening moments grab your attention, and the rest of the story delivers in the way that its predecessors failed to do. Savini also afforded his segment an old-timey feel, with retro photography and sparse, effective use of make-up and special effects. Despite a few draggy patches of talking, House Call is an effective mix of tension and outright thrills. It's a true shame that this quality was not carried over to the rest of the stories. Still, some moments during the segment do feel a tad hammy and the piece lacks polish as a whole, so it falls short of greatness. Four stars.

Bookmarking each segment is George A. Romero playing host. This malarkey is just as terrible as the first two stories. Romero looks bored, stiff and uncomfortable. His material is only worsened by the irritating staging - he bounces between a series of static-filled televisions stacked on top of each other for absolutely no reason and to absolutely no worthwhile effect.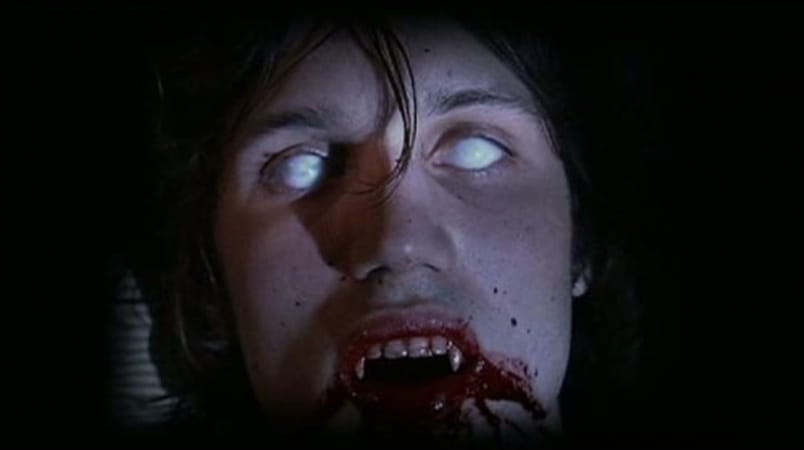 It would seem that those behind Deadtime Stories did not have the budget for many impressive set-pieces, so the stories are filled with drab dialogue bogged down by low production values, awful acting and incompetent direction. The movie is not even so bad it's good; it's just lifeless and dull. Well, this applies for the first two stories at least, as the third is a decent horror story tarnished by the crap it has been attached to. If Valley of the Shadow and Wet were even half as stylish and effective as House Call, then Deadtime Stories would have been a worthwhile horror film. Alas, it is not. Shame on the producers for trying to trick gullible horror consumers into assuming that this is a George A. Romero-calibre production.

3.8/10