25

vote
TV Shows I would love to watch
Sort by:
Showing

38

items
Decade:
Rating:
List Type:

Add items to section
TV-shows I finally managed to watch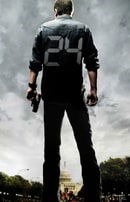 What is it about?
Federal Agent Jack Bauer can't afford to always play by the rules. As a member of the L.A. Counter Terrorist Unit, Jack must stop bombs, viruses, assassination attempts, and usually save someone he cares about at the same time. Every season of this series has 24 episodes, each unfolding in real time following a consecutive hour in one very bad day.
Note:
I'm interested in ONLY the first season which I, as a matter of fact, have on DVD already for more than 1 year but I never take the time to watch it...
My verdict:
I thought it was pretty good. As I expected, the concept of real time action is pretty cool and entertaining. However, during a standard 2 hour thriller, you always have a few improbable twists, can you imagine how many improbable twists they manage to fit in in 24 hours?!? Still, Kiefer Sutherland really rocks this performance and it is rather fun to watch.
Will I watch the 2nd season?
Fat chance...
johanlefourbe's rating: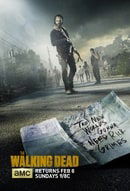 What is it about?
It is centered on Rick Grimes, a small-town police officer from Kentucky, his family, and a number of other survivors who have banded together in order to survive after the world is overrun by zombies (or "roamers"), society collapses, and the remaining humans are forced to live in hiding to survive.
Deputy Rick Grimes, who was shot and ended up in a coma for an indeterminate time. When he awakens, he finds a post-apocalyptic world overrun with the walking dead. He leaves the hospital and discovers his wife and son are missing. Rick arms himself and, after hearing a rumor from a survivor, begins a perilous journey for Atlanta, where the CDC is said to have set up a quarantined safe-zone in the city and where his family may be hiding. During his journey, Rick sees the devastation left by the "walkers" (a nickname given to the zombies). Upon reaching Atlanta, he soon discovers that the city is overrun by the undead and is no longer safe.
My verdict:
I'm not sure what to make of this one... Like the giraffe pointed out, the 1st episode was pretty awesome and the whole thing is really well directed, written and acted. However, does it add anything to the whole zombie genre? I'm not so sure... Furthermore, the ending of the 1st season with the doctor was really not convincing. Still, I definitely enjoyed it though. Eventually, I have watched the 2nd season. My god, there is a lot of talking on this one... Nick loved it as much as the 1st season but I thought it was really heavy and emotionally (suicide, people killing each other, executions,...). At the end, I was really drenched emotionally. Still, strong directing, very good acting and some very well rounded characters, absolutely.
Will I watch the following seasons?
I watched it with Nick, my step-son and he absolutely loved the 1st and 2nd season so I'm pretty sure we will watch the rest eventually.
johanlefourbe's rating:

What is it about?
Meet Dexter Morgan. By day he's a blood spatter pattern expert for the Miami Metro police department. But by night - he takes on an entirely different persona: serial killer. But Dexter isn't your average serial killer as he only kills people who fit a very prolific and precise "moral code" taught to him by his late father Harry (he didn't kill Harry, honest), and developed very thoroughly throughout each kill. While dealing with his daily activities and his boss, Sgt. Doakes, the one man who may or may not know the truth about his after-hours activities, he is given a friendly message by a guy referred to only as "The Ice Truck Killer" - a crime scene where there is no blood. This shocking discovery turns Dexter's world completely upside down. The Ice Truck Killer wants Dexter to play his game and Dexter is very eager to take on this cat-and-mouse chase throughout Miami.
My verdict:
my wife and I both thought that it was pretty good. Indeed, Dexter is a great character and Michael C. Hall (who was already great in 'Six Feet Under') is just awesome here. I'm afraid the show won't be so good after 8 seasons but we'll see and, right now, it is just really fun.
Will I watch the following seasons?
Even though we both enjoyed it, we still decided to stop after the 1st season after all (at least, for the time being). Indeed, apparently, it was a little too gory for her taste. In my case, even though I loved the character and Micheal C. Hall's amazing performance, even though the makers tried really hard to convince me that it was really edgy, at the end of the day, it is pretty much a really basic police procedural drama. Sure, the main character is great but everything else is rather generic.
johanlefourbe's rating:


Add items to section
Currently watching

Add items to section
Dvds I have and will watch (hopefully soon)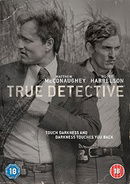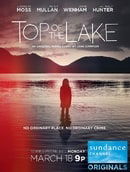 As you may know or not, I watch tons of movies and, lately, I don't watch TV shows anymore. It is actually a shame since there are some pretty good shows out there. Anyway, this my wish list.
Added to
1 votes
My TV Lists
(7 lists)
list by johanlefourbe
Published 3 months, 2 weeks ago