Sept. 2013 Movie Journal - Xanadon't
Sort by:
Showing

23

items
Decade:
Rating:
List Type:

Add items to section
At the Movies
Caught 'em on the big screen

Add items to section
New Release Wall
New(ish) to dvd, blu ray, streaming...

Add items to section
Late to the Party
Catching up with titles that got by me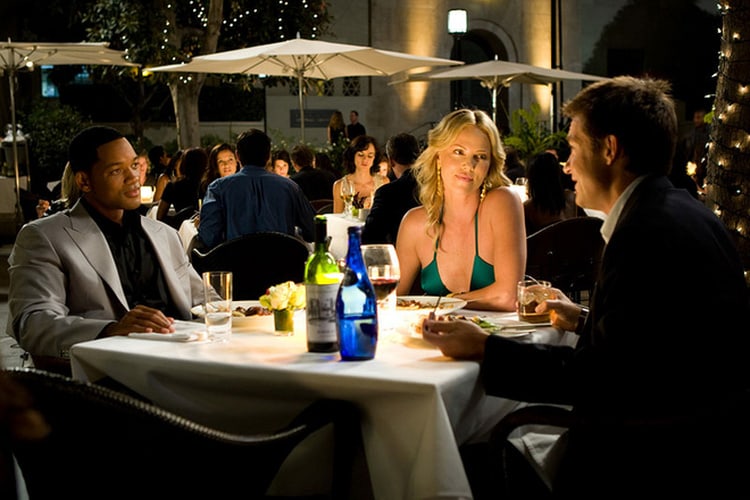 Lots of fascination with peoples' butts. At various points threats are made to shove somebody's head up the butt of somebody else. And shove that guy's head up the butt of someone else. And so on. Breaking a foot off in someone's ass. Shoving a boot up a butt. Until the movie makes good on its butt stretching promises and finally depicts our social misfit superhero actually shoving a prison inmate's head up into another prison inmate's rectal cavity. I assure you, the scene lived up to everything I expected.
Lots of whiz-bang CGI, breaking glass, crumbling pavement, and flying around through the sky. None of it is terribly impressive, but it provides a nice reprieve from the even lamer script and offensively cheesy soundtrack selections. How anyone allowed this movie to happen without anything that even
remotely
resembles a workable villain isn't even so much maddening as it is weird. I mean, what the fuck were these guys thinking?
Funny that the marketing for this movie was so oppressively terrible and unimaginative, all while choosing to bank entirely on Will Smith's movie star status. The only pleasure I took from the movie came from intermittent moments of humor delivered by Jason Batemen.
Okay, fine. So Charlize Theron is always nice to look at too. Unfortunate that her role --and her character's involvement in the plot-- amounts to the same mediocrity that afflicts the rest of the film.
Xanadon't's rating: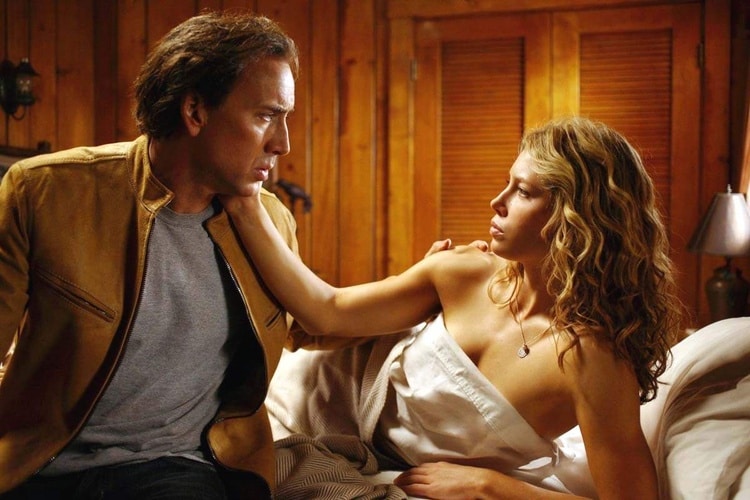 This was dumb. It was dumb from the very first scene where Nic Cage is drinking a martini at a breakfast diner that shows absolutely no evidence of stocking and serving alcohol.
Xanadon't's rating:


Add items to section
World Cinema
Like, you know, with subtitles and stuff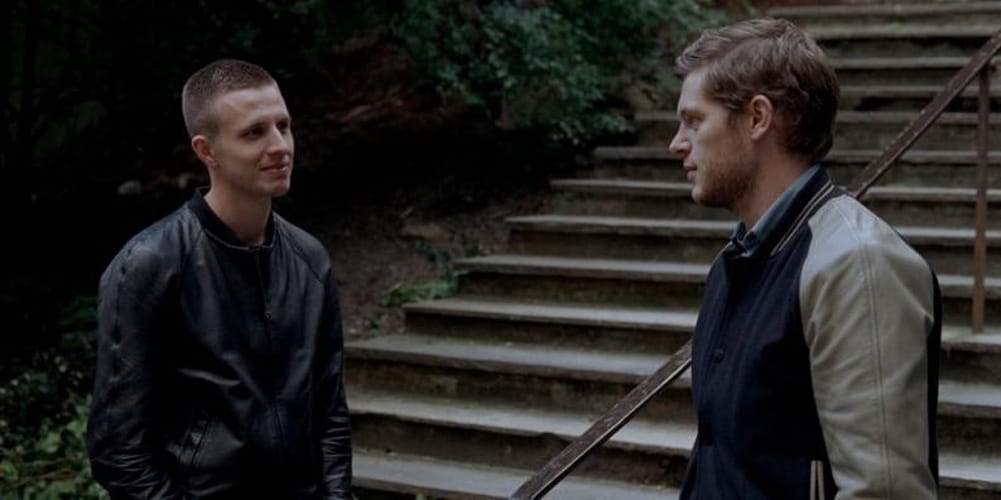 I loved every inch of this movie. I must go update my best of 2011 list now.
This is not just a movie about addiction. This is a movie that captures major and existential depression in a way that I've never quite seen done before. The despair felt by the central character is stubborn and acute and likely mystifying to many around him. It's unclear what
exactly
is the source of his depression, but it's very real nonetheless, very sincerely felt, and very well communicated in the movie. Scene after scene after scene just blew me away.
While it may be on the darker side in overall tone, this is a very
human
movie and one that can easily be enjoyed, despite its sad nature.
Xanadon't's rating: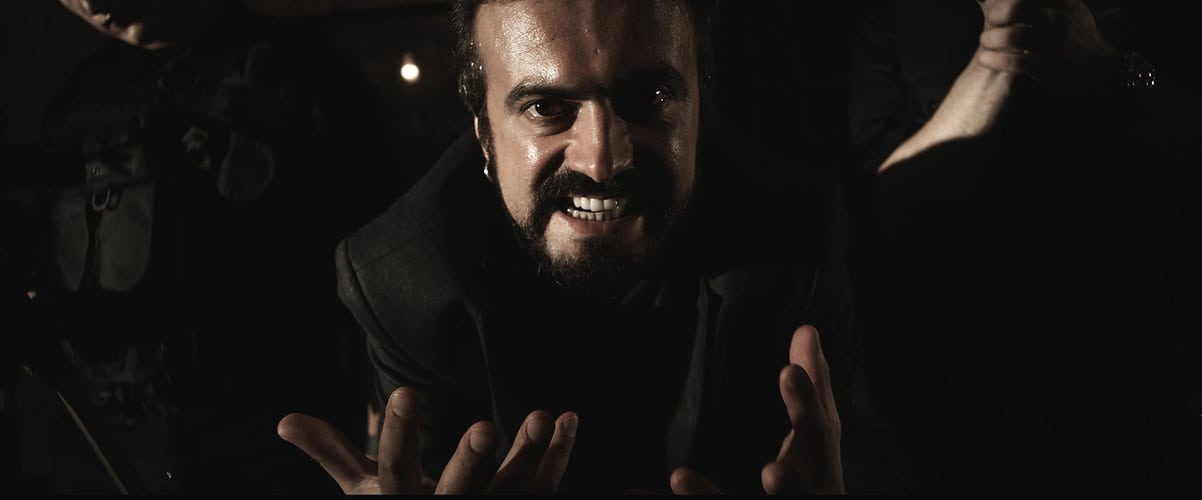 It came to my attention that this notorious title was available to watch on youtube in its entirety -- uncut, and with English subtitles. So I figured I'd finally see this beast for myself, for free, before it got pulled down.
Since I really don't have much desire to mentally revisit this film, I'll simply paste my initial reaction, as it appears on my
Feed Your Dark Side
list
It reads as follows:
It's got good, cinematic elements. And it's got bad cinematic elements. One moment (particularly early on) it has the production value, acting chops, "feel" of a generic cable television lifetime movie. The next, it comes across as a relatively impressive "film" -- tight editing, interesting camera angles, moody score, nuanced performance, etc. And then also, of course, there's a whole bunch of -- *ahem, spoilers to follow* -- baby-rape, cow-Viagra, fresh-corpse fucking, de-eyeballing by way of hard-on, incestuous total fucking nightmare scenarios, and, you guessed it, political commentary. Amongst a bunch of other fucked up shit.
It's a sneaky, snaky, slippery little bastard of a movie in terms of tone. The tone ranges all over the place, from wicked humor to over-wrought outrageous, to soberly introspective, to intense psychotic maniacal. This sometimes dilutes the disturbing sensation. But at other times it ratchets it up a notch. Or fifty. Thousand.
And then there's a script that has some major problems so that the story comes together in a noticeably lacking manner, and whatever redemptive qualities -- political or otherwise -- ultimately end up suffering. This is no masterpiece, no matter what you've heard. But it's certainly fucked up. Way fucked up.
Xanadon't's rating:
You could
really
feel the director reaching to fill even a brief 78 minutes of movie. Lots of slow-mo, and several scenes where very little happens, and what does transpire does so at a glacial pace.
Despite this, some technical and aesthetic know how is evident in the movie. And the performances are strong, though the characters and story don't exactly demand much.
Xanadon't's rating:

Add items to section
Spec. Interest/Doc./Misc.
Not actual movies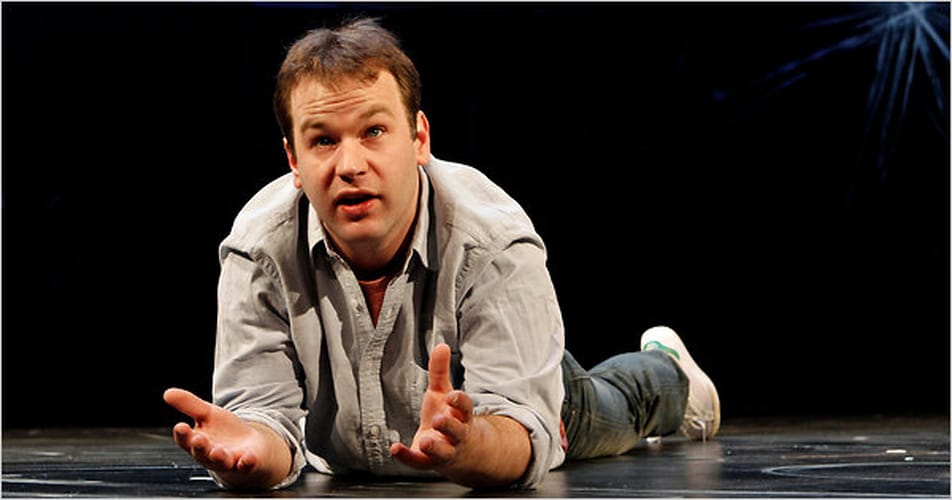 Easily one of my favorite stand-up routines that I've seen in years. Special thanks to
the giraffe
for the heads up.
Mike Birbiglia offers up a set that is not only terrifically funny, but also somewhat brilliant in its construction and the way it unfolds.
Xanadon't's rating:

Add items to section
Unfinished Business
Put this on one night after it had gotten too late to actually watch a movie. Turned it off half-way through and went to bed. When I awoke, I had zero interest in picking up where I left off. Can't say I'm surprised.

Add items to section
Good Intentions
A run down of the movies I watched this month, minus the 10 movies I watched at the 2013 Toronto International Film Festival.

That gets its own list which can be viewed here:
My 2013 Toronto Film Festival List!
Added to
Comments
Post comment