11

vote
Pokemon: Best to Worst
Sort by:
Showing

36

items

Add items to section
The main series
I chose one game to represent each Gen.

Add items to section
Remake-wise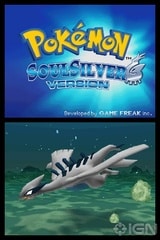 This one a pretty neat remake on the Gold/Silver titles. This follow the original games quite well while their are changes since it on a different handheld and some to keep up with the recent title in 2010. Thankfully the changes are pretty neat like your first Pokemon in your party follows you around like in Yellow and the Pokewalker that you send one Pokemon to it and you walk around in real life while it levels up, get items, and even capturing Pokemon in a different area. I have to give them credit for the event scenes that happens when you get a certain Pokemon from a event that works really well.
LordDarkrai's rating:
Like Soulsilver above, this one follow the main story of Red/Green/Blue/Yellow while adding the Sevii Islands to capture more of the Gen 2 Pokemon, and the recent changes from Ruby/Sapphire appearing. Overall, this is a solid remake.
LordDarkrai's rating:


Add items to section
Spinoffs I remember on the most part

Add items to section
Currently playing or played this year
Have 16 badges.
LordDarkrai's rating:
Representing Black 2.

Add items to section
I need to get

Add items to section
To replay someday

Add items to section
One final note
LordDarkrai's rating:

Post comment