13

vote
October 2017 Horrorfest
Sort by:
Showing

41

items
Decade:
Rating:
List Type:

Add items to section
Home invasion viewings

Add items to section
Big scream dissections
Films I caught in a theatre
First viewing
- Oct. 7th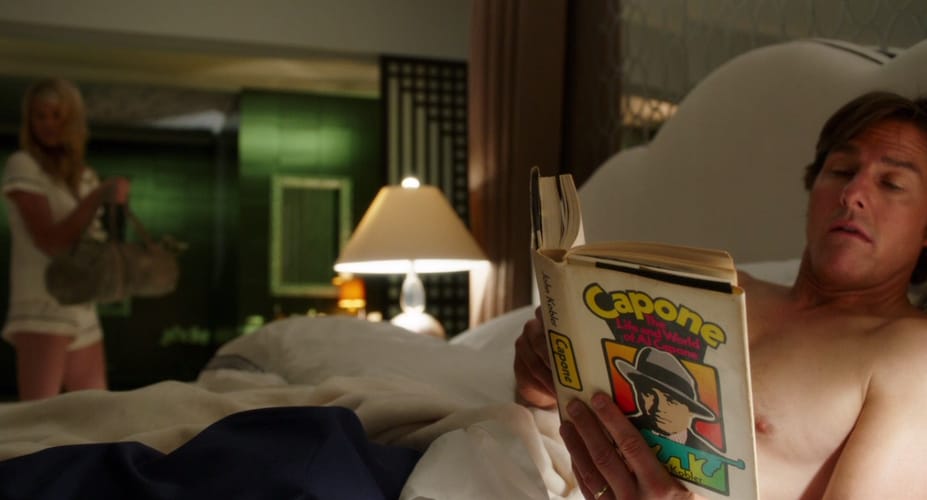 Wait, what is this doing here? Well I really wanted to check out
American Made
, but it came out on a kiddo weekend & had to wait until this month (note this is one of two departures from horror for this month, unless
The Florida Project
fails to arrive here in the next couple weeks). Surprisingly it's the first film this month I've seen for the first time and truly enjoyed all around. It's a hell of a story, the cast does a wonderful job, and it's consistently entertaining. I wasn't aware of Barry Seal's involvement in the events that take place here, but I do remember some of the events being on the news growing up and so it was interesting to see how he fit into it all. I don't think it's a great movie, but I enjoyed it and would watch it again.
the giraffe's rating:

First viewing
- Oct. 7th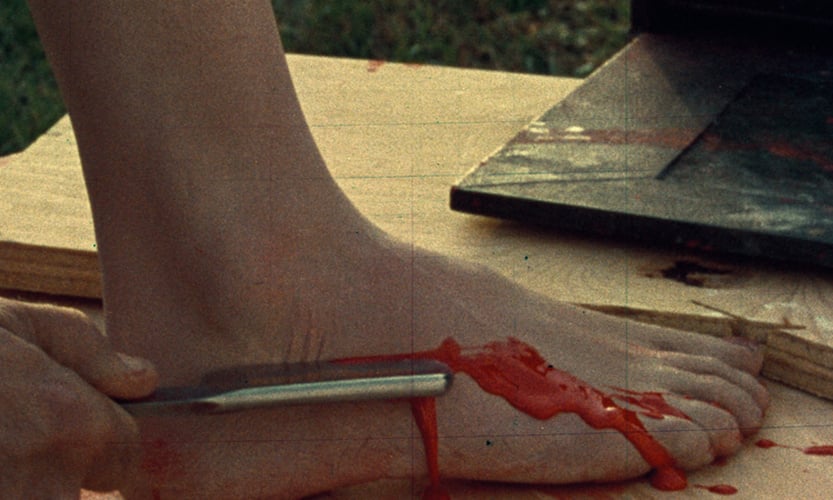 I first heard of
Effects
years ago, but couldn't tell you now exactly when or where that happened. I want to say there was a documentary that discussed it, because I remember seeing brief clips from it, but whether it was a doc I watched or something added as pre-show entertainment at Drafthouse I couldn't say. What I recalled was the film has something to do with a snuff film and Tom Savini was involved, plus that it wasn't easy to find. So when I heard earlier this year that AGFA had got hold of it & was bringing it back to screen at Drafthouse I'd hoped it'd find its way to me. And as luck would have it the theatre in my neighborhood got a hold of it, so I couldn't pass up an opportunity to finally watch it.
First off, I want to say that I think the theatre could've handled their approach to showing
Effects
better. For whatever reason they had 4 showings over the weekend of it, when really they only needed one. There were less than 10 people in the audience including me, and I couldn't help thinking if they'd been able to have Savini or any of the people involved show up for a Q & A and have one screening event it would've drawn a bigger crowd and got them their money's worth in one shot. Four screenings of a film most people have never heard of is foolish.
As for the film itself, I liked the overall idea & approach they took with it. Basically you've got a multi-layered film about making movies which was certainly interesting & thought-provoking. There are also multiple references to the city I live in, which I found more amusing than I would have before I moved here. It's definitely a low budget affair too, which I can respect. But ultimately while it's certainly interesting and often entertaining, it's also a film that's not for everyone (I mentioned it involves a snuff film, right?) and so it's lack of a fanbase isn't too surprising. As a film fan I thought it was worth checking out, but it's nothing I'd watch again.
the giraffe's rating:


Add items to section
Waiting to be unleashed
Unlike my usual monthly lists for 2017, this one I'm not making anyone wait for until after the month ends. October is here and it's my plan to get through plenty of horror movies, focusing mainly on ones that will be a good time and thus festive. I've got access to plenty of horror films this year, so it should also be an improvement quantity-wise over last year's list.
If you see something I'm planning to watch but would be better off avoiding, let me know in the comments section.
Please also visit the following similar lists for more horror-centric celebrations!
Moviewatcher122's 2017 Horrorfest
Bml93's Horror Nightmares - October 2017
BAMF's October 2017 Horrorthon!!
2017 Horror Movie Marathon (rewster)
Added to
Comments
Post comment