Added by ape
on 1 Apr 2017 05:22
2

vote
Nintendo Switch Games - ranked by preference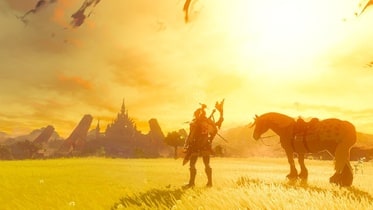 Release Date: March 3, 2017 (NA)
Publisher: Nintendo
Developer: Nintendo
Genre: Adventure

This is the type of game that you want when you release new hardware - Breath of the Wild broke records with the number of perfect scores that it received, and with good reason...it deserves it. This entry in the Legend of Zelda series is one of the greatest games that I have ever played, and even if every other game that comes out for the Switch turns out to be terrible, Breath of the Wild is still worth paying for the system on its own...Especially since the Switch is a glorified handheld system, meaning that one of the greatest games that I've ever played can be played anywhere I feel like taking it.
ape's rating: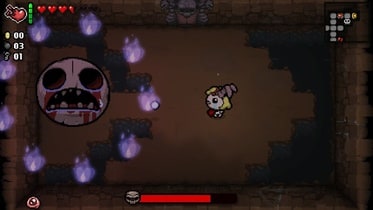 Release Date: March 17, 2017 (NA)
Publisher: Nicalis
Developer: Edmund McMillen
Genre: Shooter - 3rd Person

As someone who has played all iterations of the Binding of Isaac games, Afterbirth+ is the best of the bunch. With enough new stuff to discover like enemies, power-ups, modes, and playable characters, even if you've played the other Binding of Isaac games until you were sick of them, you'll find plenty of reasons for this game to lure you back to mother's womb. Most of the game will be familiar to veterans of the series, but with enough new content to make it feel like it's not just "more of the same," it's well worth a purchase for anyone familiar with Isaac's tear-filled battle.
ape's rating: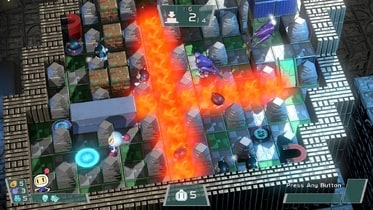 Release Date: March 3, 2017 (NA)
Publisher: Konami
Developer: Konami
Genre: Action

I'm a Bomberman fan. Most recently, I absolutely loved Bomberman Ultra on the Playstation 3, so I was hoping for more of the same here from Super Bomberman R...Unfortunately, what I got was a major disappointment. Whether it be the weak online battles, the unlikeable levels, or the boring story mode, Super Bomberman R never made me feel like I was having any fun. Don't get me wrong, Super Bomberman R is a passable game...But with great games in the past like Saturn Bomberman and Bomberman Online...this just feels like a giant step backward in the Bomberman series.
ape's rating:

I'll be doing lists like this for all systems eventually. As I play games for the system, I'll add them to the list. They're ranked by my own personal preference, so keep that in mind if you can't figure out why game A is ranked above game B.

For release date info, I took the first release date and included the region the date comes from. Here's the key for that: NA - North America, JP - Japan, EU - Europe, AU - Australia
Added to
18 votes
Video Games - ranked by preference
(55 lists)
list by ape
Published 5 years, 3 months ago

7 comments
Post comment