1

vote
My Top 50 Favorite Episodes of the Big Bang Theory

Add items to section
Season One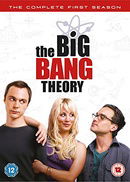 1. The Big Bran Hypothesis
Synopsis: Sheldon let's his OCD get the better of him at the site of Penny's disheveled apartment, and goes into her apartment in the middle of the night, while Penny is sleeping, to clean it.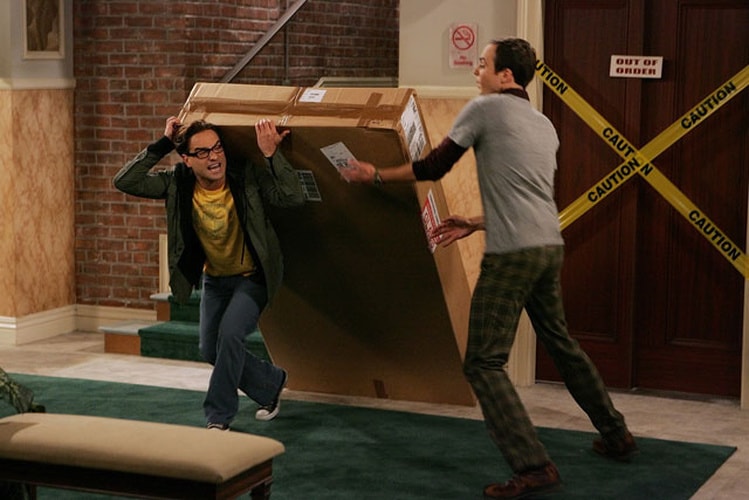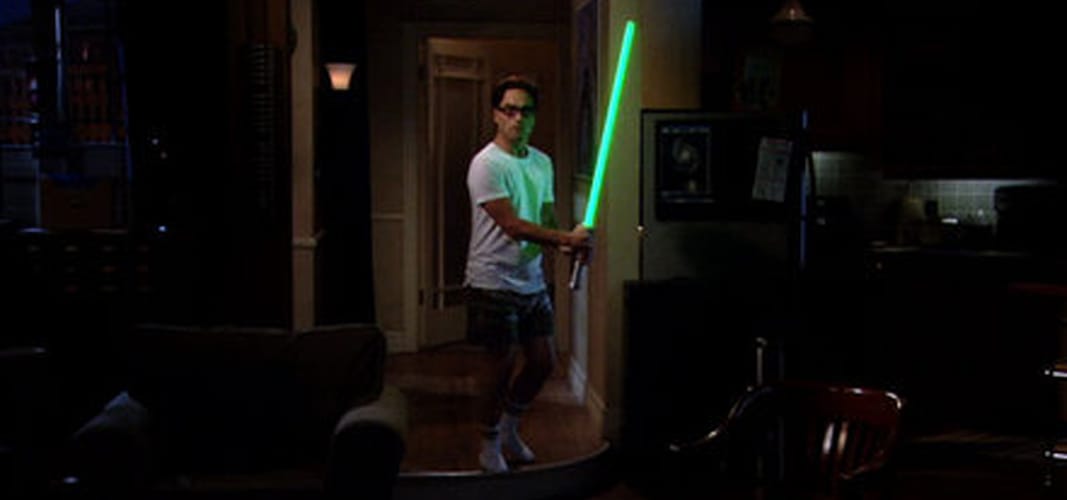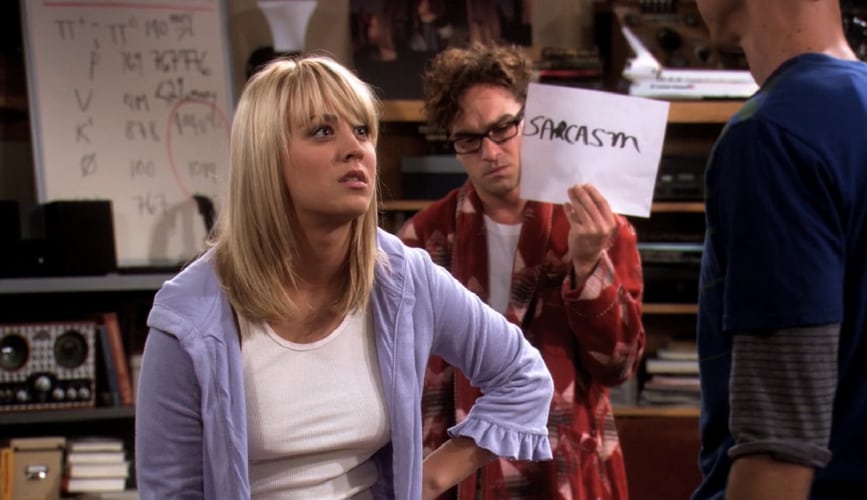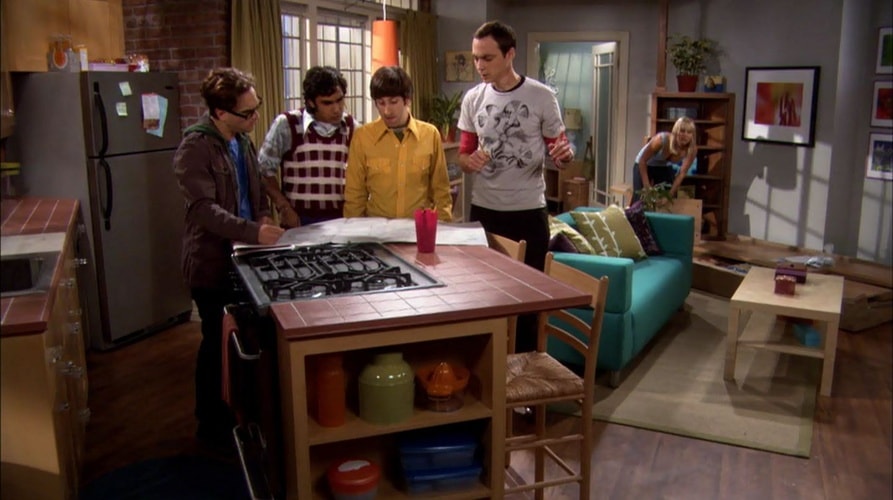 Favorite Lines:
Sheldon - "Ah gravity, thou art a heartless bitch."
Leonard - "You know what, you've convinced me - maybe tonight we should sneak in and shampoo her carpet."
Sheldon - "You don't think that crosses a line?"
Leonard - "Yes! - for God's sake, Sheldon, do I have to hold up a sarcasm sign every time I open my mouth."
Sheldon: "You have a sarcasm sign?"
Sheldon - "I am truly sorry for what happened last night, I take full responsibility, And I hope that it won't color your opinion of Leonard, who is not only a wonderful guy, but also I hear, a gentle and thorough lover."
Highlight of the Episode:
Leonard helps with Sheldon with his understanding of sarcasm by holding up a sarcasm sign.
2. The Middle Earth Paradigm
Synopsis: Penny invites the guys to a Halloween costume party in her apartment, where Leonard hopes to mingle and meet Penny's friends, but things don't go as planned when Penny's ex-boyfriend shows up.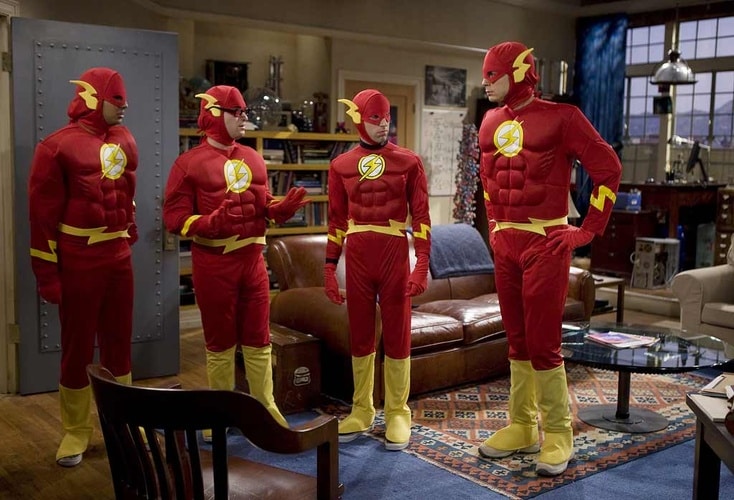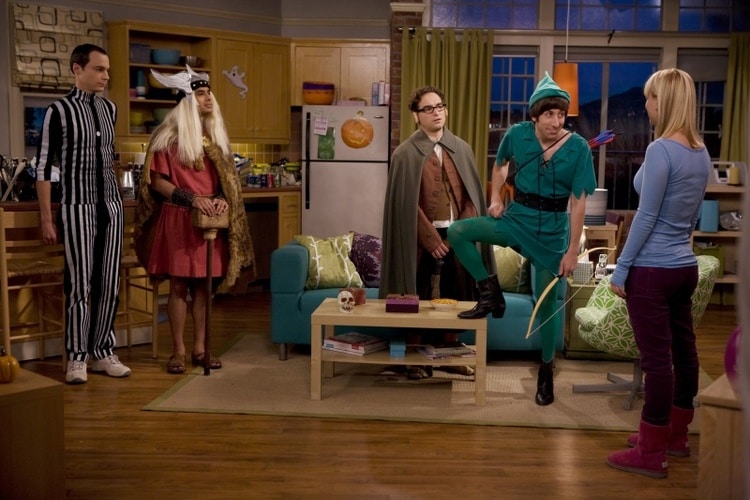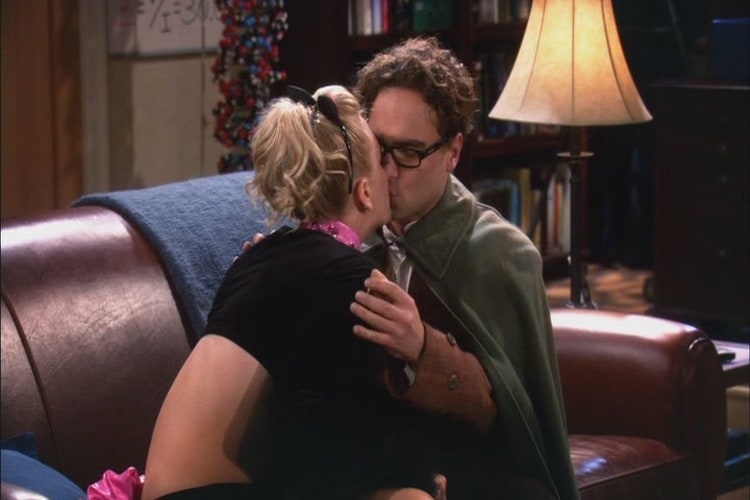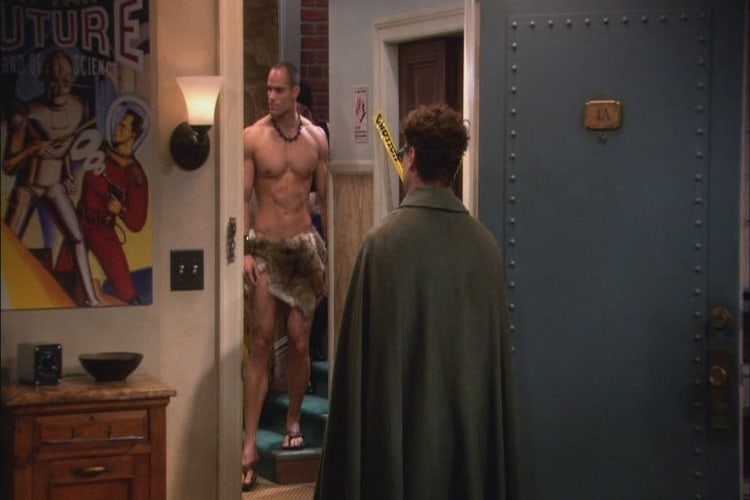 Favorite Lines:
Leonard - "Okay, I understand your impulse to try to physically intimidate me, I mean, you can't compete with me on an intellectual level and so you're driven to animalistic puffery."
Kurt - "Are you calling me a puffy animal?"
Penny - "Of course not, no, he's not - you're not, right Leonard?"
Leonard - "No, I said animalistic, of course we're all animals, but some of us have climbed a little higher on the evolutionary tree."
Sheldon - "If he understands that, you're in trouble."
Kurt - "So what, I'm unevolved?"
Sheldon - "You're in trouble."
Penny - "Leonard, you are so great - why can't all guys be like you?"
Leonard - "Because if all guys were like me, the human race couldn't survive."
Leonard - "That's right, you saw what you saw - that's how we roll in The Shire."
Highlight of the Episode:
Leonard gets into a brains vs. brawn confrontation with Kurt - Penny's very large, animalistic, neanderthal ex-boyfriend.
3. The Cooper-Hofstadter Polarization
Synopsis: Leonard and Sheldon get invited to speak at a physics conference to present a paper they both worked on, but Sheldon refuses to go, and an argument ensues when Leonard decides to present the paper alone.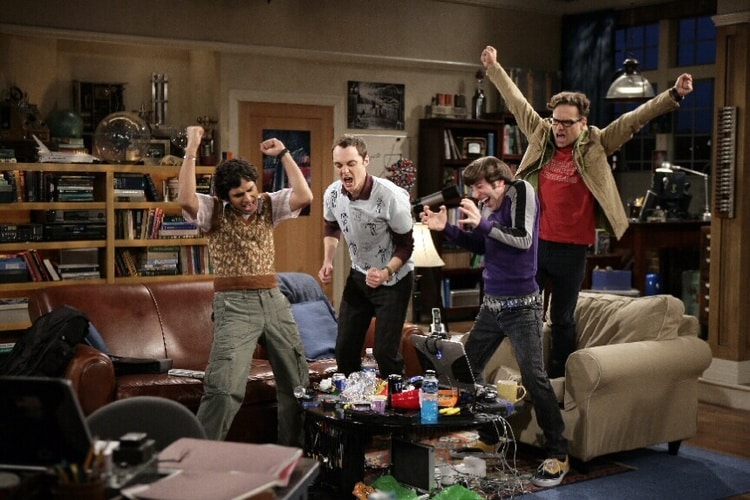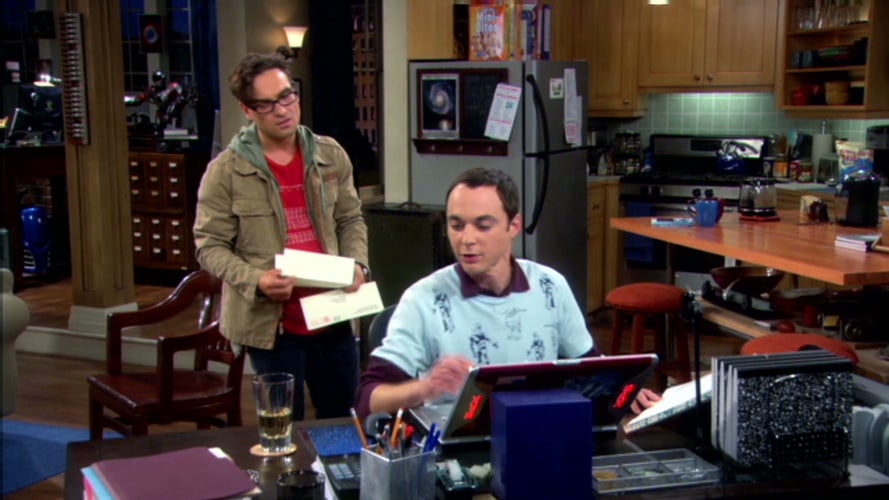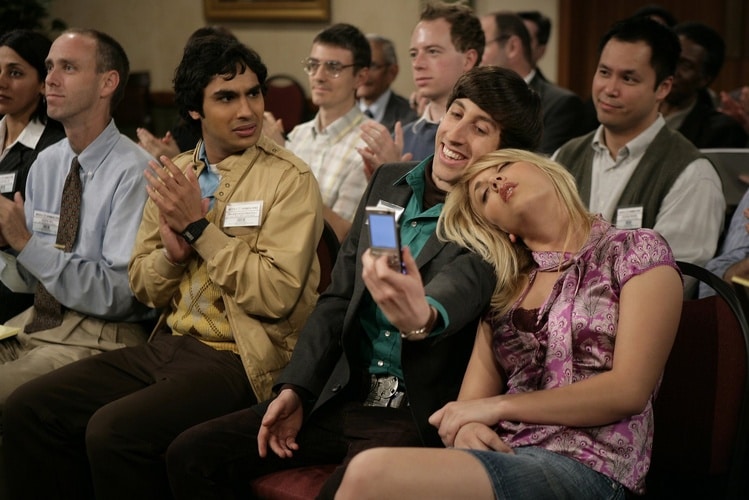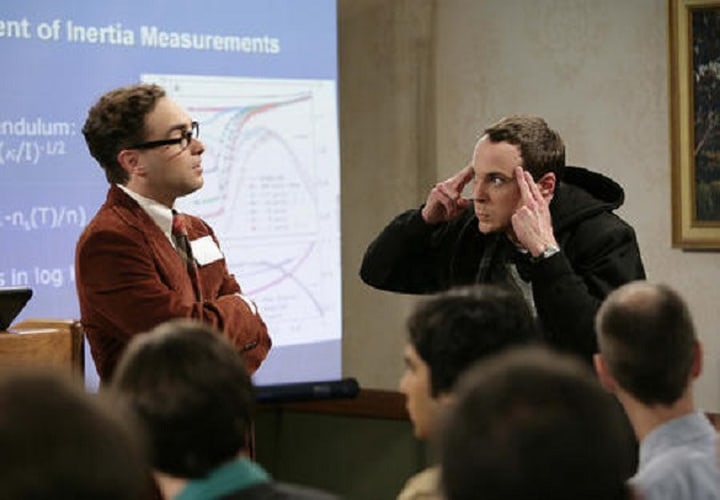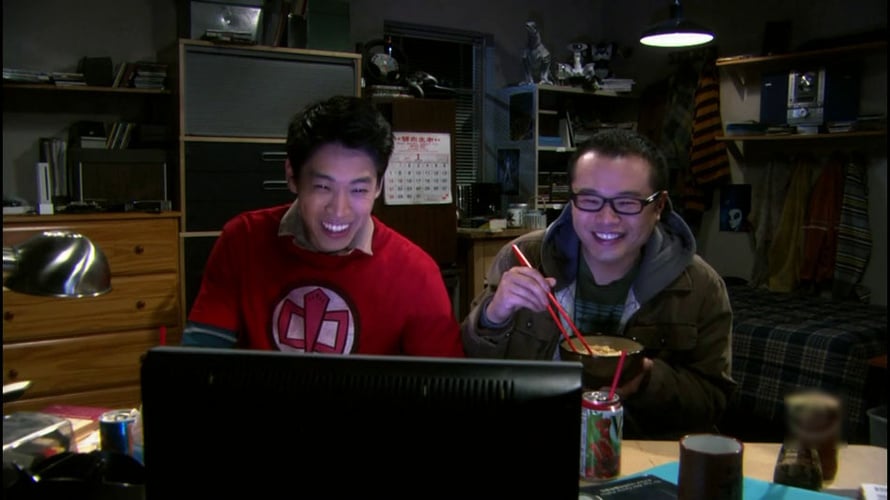 Favorite Lines:
Penny - "So you and Leonard…"
Sheldon - "Oh dear God."
Penny - "Little misunderstanding, huh?"
Sheldon - "A little misunderstanding? - Galileo and the Pope had a little misunderstanding."
Sheldon - "Oh, I see, and the apple falling on Newton's head, was that just an anecdote?"
Leonard - "You are not Isaac Newton."
Sheldon: No, no that's true - gravity would have been apparent to me without the apple."
Leonard - "You cannot possibly be that arrogant."
Sheldon - "You continue to underestimate me, my good man."
Leonard - "My name is Dr. Leonard Hofstadter, and I could never please my parents, so I need to get all my self esteem from strangers like you - but he's worse."
Sheldon - "Okay, that is it."
Leonard - "You cannot blow up my head with your mind."
Sheldon - "Then I'll settle for an aneurysm."
Highlight of the episode:
Sheldon and Leonard get into a rumble when Sheldon interrupts Leonard's presentation at the conference, which starts when Sheldon tries to blow up Leonard's head with his mind.
4. The Pancake Batter Anomaly
Synopsis: Knowing how overbearingly high maintenance
Sheldon can be when he is sick, Leonard, Raj and Howard head for the hills when Sheldon comes down with the flu, leaving Penny to care for him and deal with his hyper neurotic snot web.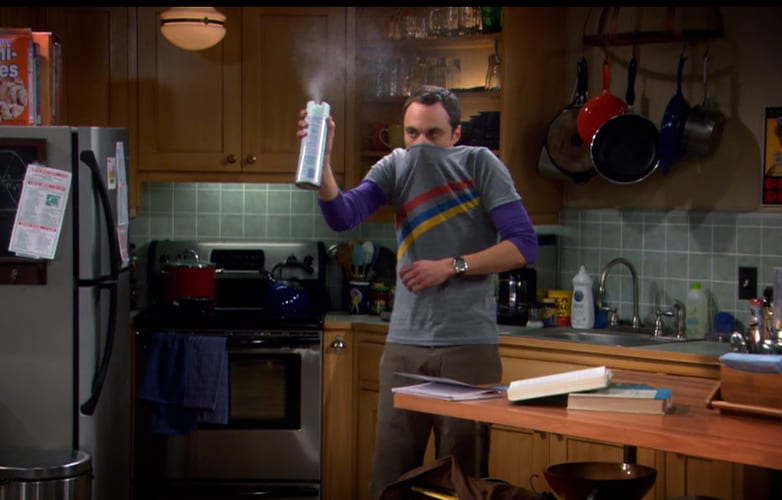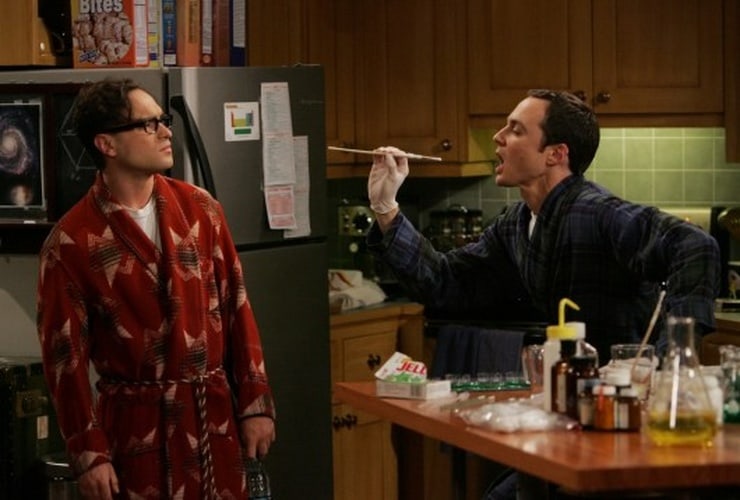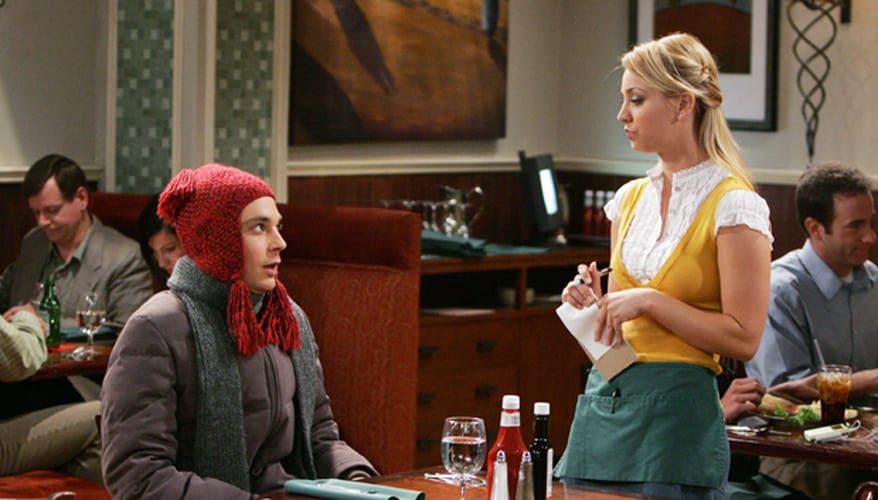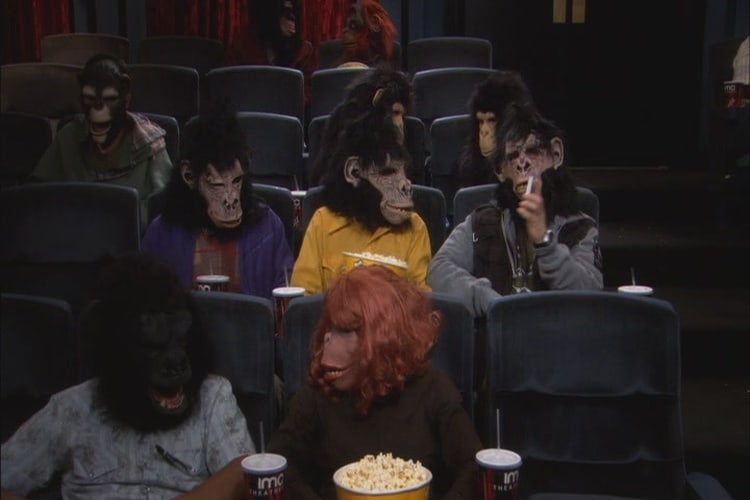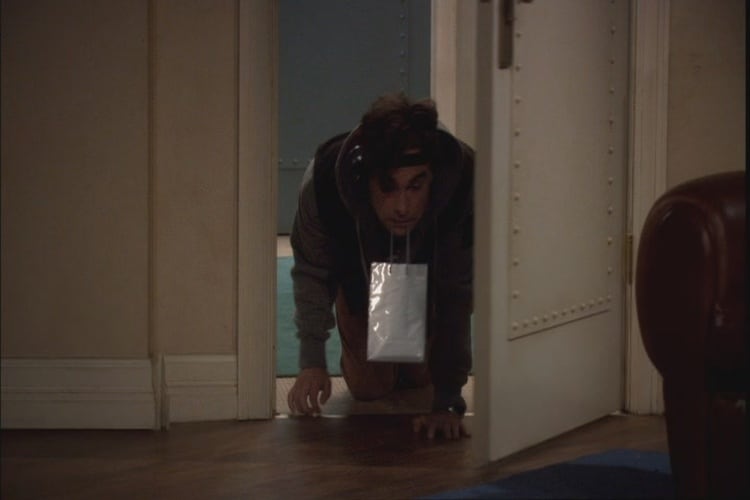 Favorite Lines:
Leonard - "How was Nebraska?"
Penny "Oh, better than North Dakota - I guess that joke's only funny in Nebraska."
Sheldon - "From the data at hand you really can't draw that conclusion, all you can say with absolute certainty is that joke is not funny here."
Sheldon - "I need to measure my fluid intake and output to make sure my kidneys aren't shutting down."
Leonard - "I mix pancake batter in this!"
Sheldon - "No, that measuring cup has always been for urine."
Leonard - "You had time to make a label for everything in this apartment, including the label maker, but you didn't have ten seconds to make one that said urine cup?"
Sheldon - "It's right here on the bottom."
Leonard - "Huh, I guess I owe the Betty Crocker company a letter of apology."
Howard - "Sorry, don't you have a spare."
Leonard - "Yeah, at home."
Raj - "Well if you leave now, you can be back before the gorillas rip the crap out of Charlton Heston."
Howard - "Unless Sheldon's there, in which case you'll be trapped forever in his whiny hyper neurotic snot web."
Highlight of the Episode:
After breaking his glasses at a Planet of the Apes marathon, Leonard tries to retrieve his spare pair from the apartment without Sheldon spotting him, as Howard guides him by use of a minicamera and motion detector.
phillydude's rating:

Eight seasons of The Big Bang Theory are now complete, with at least two to go - as a way to pass the time during the long Summer hiatus, and as I await my favorite show's return in the fall, I am putting together a list of my 50 all time favorite episodes of the show - I will pick five episodes from each of the first 8 seasons and add five each from seasons 9 and 10 as they come out, if the series ends up going beyond 10 seasons, I will expand my list from 50 - the five episodes I pick for each season are listed in the order of their release.
Added to
Post comment