23

vote
Movies the giraffe watched in 2015: November
Sort by:
Showing

22

items
Decade:
Rating:
List Type:
The breakdown: 19 movies and 3 short films for a total of 22 watched, of those 12 were via Netflix, 7 on DVD, 1 on streamed download, and 2 in the theatre. Of those 15 were first views, 6 were re-watches, and they came from the following decades: 1940s, 60s, 80s, 90s, 00s & 2010s.

Well, November wound up being about half as productive as October, but not too far off the norm for me this year. As I'd anticipated there were other non-movie-related real world events that kept me from watching movies more often, coupled with a general Netflix-offerings fatigue. Most of the time I pulled up my queue this month I lacked any motivation to watch what's there, which resulted in me shrugging and watching something I thought I might be into or going back to my collection to revisit something else. Any other month I might have just doubled up on Instant Project recommendations, but time and my mood prevented my doing so. No big deal, I'll pick them up down the road. On the upside, next month I'll mainly focus on my collection so hopefully that break will renew my enthusiasm for next year.

I've also completed my goal & have watched the full run of Bond movies, which is pretty satisfying. And I managed to make one more trip to the theatre which was decent as well. I feel though like there was more out I wanted to see, and yet when I look at my options I'm not seeing much to be excited about. That changes next month.

Best new-to-me film for November: Time Lapse
Best hidden gem: King of Beggars
Worst film: Kung Fury

Add items to section
Year-long focus: James Bond series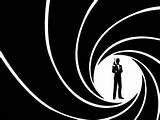 We're about down to the end of my run now, with only one film left I haven't seen as the month begins. Just to keep in the spirit of the thing, I'm going ahead and revisiting
Casino Royale
first though. This will be the last time this section appears in one of my lists for 2015, as I have no urge to revisit
Quantum of Solace
and still remember
Skyfall
well enough I can wait a few more years before I watch it again.
Re-watch
- Nov. 4th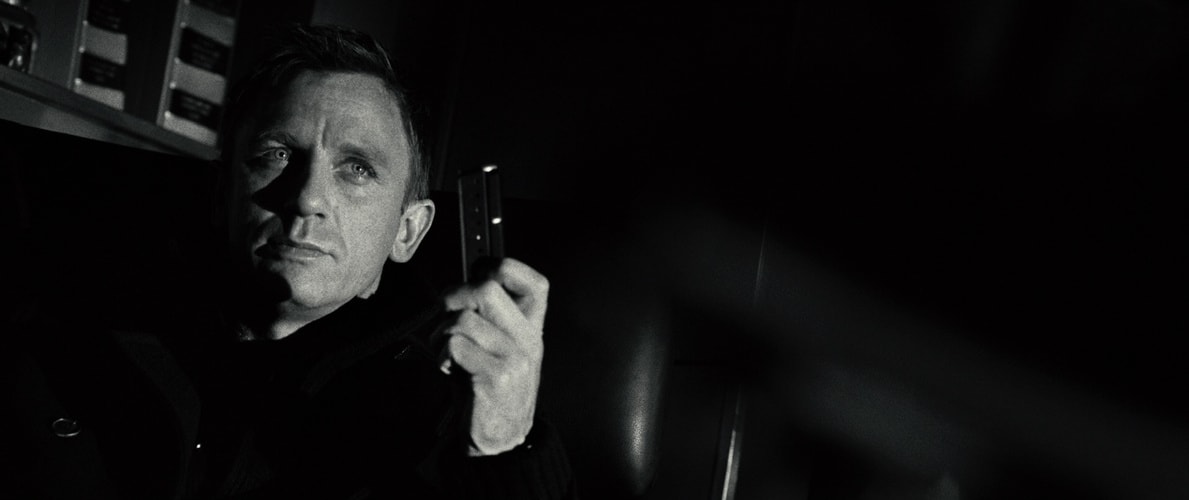 Now this is how you make a Bond film. From the stylish black-and-white opening to the twisty end,
Casino Royale
fires on all cylinders without falling too much into an obvious routine. Craig performs wonderfully as Bond and has an excellent cast surrounding him. The action scenes are still mind-blowing, and hey, wait a second, that opening credits sequence actually makes itself memorable by tying directly in to the film instead of just being a montage of bullets flying and naked ladies. Awesome.
I'd been questioning whether this was really great or not, and after sitting through all the films that preceded it I can say with complete certainty that it is. In fact it comes pretty close to being perfect, and it's not often you can say that about a Bond film.
the giraffe's rating:
First viewing
- Nov. 9th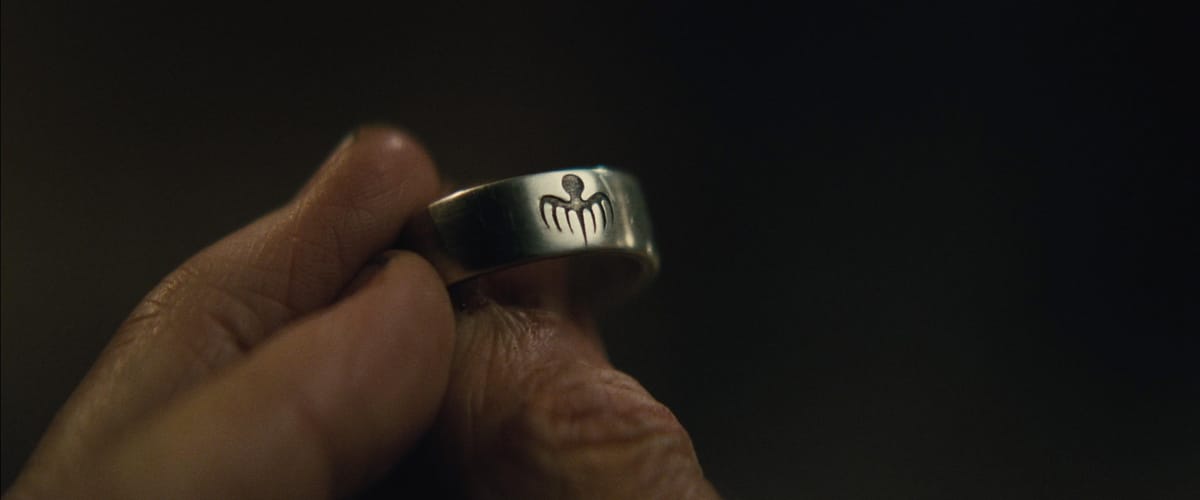 OK, first off this is obviously a theatre viewing but since it's part of my year-long focus I'm not putting it in the usual section. After a three-day weekend spent at a music festival I didn't feel like doing anything that involved walking, so after I watched
Laura
(see below) I took off to Drafthouse to catch this at a matinee screening.
And overall I thought it was really good, at least on par with
Skyfall
. They actually shook things up this time around, which worked in the film's favor, and the ending is one of the most satisfying ones in the series as far as I'm concerned. As a matter of fact, the ending could serve as either an end to the series or an opportunity to take the franchise new places. Kinda cool.
As usual the cast is solid to excellent (nice to see David Bautista follow in the footsteps of Jaws or Oddjob), and the technical side of things works well. It doesn't quite cross the line of greatness, but it's well worth seeing & I'd watch it again.
Just a thought:
The opening credits scene made me think of
Spring
.
the giraffe's rating:


Add items to section
Big screen attractions
Films I caught in the theatre
First viewing
- Nov. 29th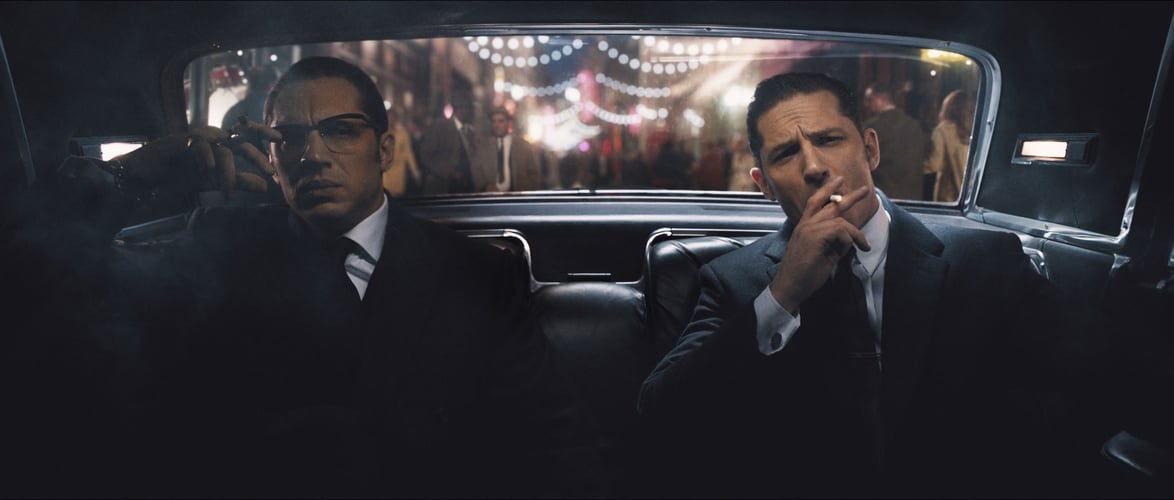 I kicked off the last Sunday of the month with a trip to Drafthouse to check out
Legend
. Not surprisingly, Tom Hardy's performance makes it worth watching as he plays the twin Kray brothers. Once again he shows his talent for disappearing into his roles here, to the point that there's never any question which brother you're looking at...they look different, speak different, and best of all walk & carry themselves differently. More actors should display this ability, but then I guess I wouldn't respect & admire Hardy as much if they could.
The rest of the cast does a solid job as well, and many scenes are wonderfully put together. The soundtrack is excellent too. The only problem is that the story never really comes together in a truly satisfying way, and thus never crosses the line to greatness. I was left wanting more from it...a stronger feeling or something to think about on my way out of the theatre. Instead it comes off more like a document of events with no real message. Which is a shame really. As I said though, it's worth watching once just for Hardy's performance(s) so it's definitely not a waste of time. And honestly I'd watch it again once more, partly to see him do it again & partly so I could pick up the rest of the dialogue via subtitles (some thick accents on display throughout).
See also:
The A.V. Club's
review
which perfectly nails it.
the giraffe's rating:


Add items to section
Netflix Instant Project for 2015
Netflix Instant Project for 2015
The ongoing Netflix Instant Project involves recommendations from my fellow Listalites of lesser-known/lesser-seen films that are currently streaming on Netflix. If you use Netflix Instant Watch & want to participate, please check out the list above & the
thread in the Movies Forum
.
First viewing
- Nov. 9th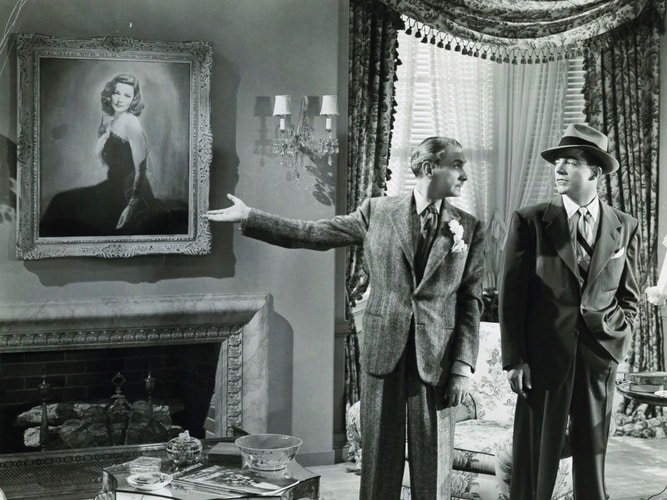 Recommended by VierasTalo
This was a good noir flick. I figured out the who in this whodunit early on, but the film played out a bit differently than I expected (thankfully). It was cool to see Vincent Price in a non-horror movie, even if his southern accent gets lost at times, and the rest of the cast does a solid job. I doubt I'd need to watch it a second time, but I wouldn't mind sitting through it again.
the giraffe's rating:

First viewing
- Nov. 21st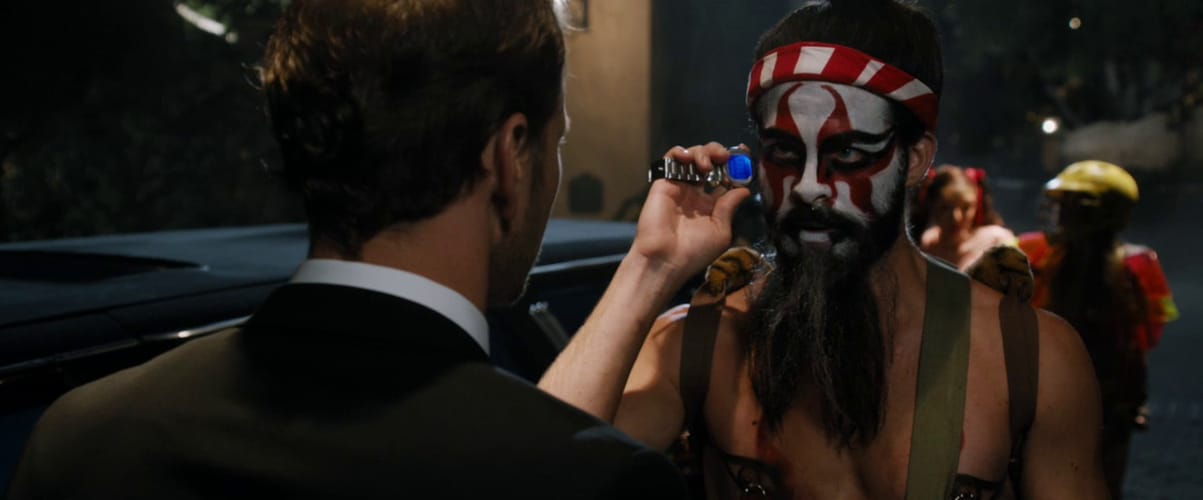 Recommended by moviewatcher122
This was entertaining, thanks largely to an over-the-top performance by Chris Pine which is a riot & keeps the whole thing watchable. He clearly had a blast as Karos, and that energy carries on to the audience well. The story itself is different and fairly interesting overall, though it has a romantic subplot that's stupidly obvious & thus ultimately worthless. And personally I found Ed Helms's role to be annoying rather than amusing, to the point I wished his character had been cut out after the opening.
So yeah...this was worth watching once.
the giraffe's rating:


Add items to section
Netflix exorcisms
Films I watched before Netflix removed them from my queue
Amazingly as the month begins I'm actually not burned out on movies or horror, so I'll have no issues hitting the ground running as it were. I do have some other things planned for this month that don't involve camping in front of the TV, so I don't anticipate that I'll hit the same high number of films I did last month. Then again, there are a few films either in theatres or soon to be that may lure me out to Drafthouse so maybe I'll surprise myself. Time will tell...
Added to
27 votes
the giraffe's movie lists guide
(142 lists)
list by the giraffe
Published 6 years, 5 months ago

1 comment
Comments
Post comment