9

vote
Buster Keaton
Sort by:
Showing

18

items
Decade:
Rating:
List Type:

Add items to section
Films I might watch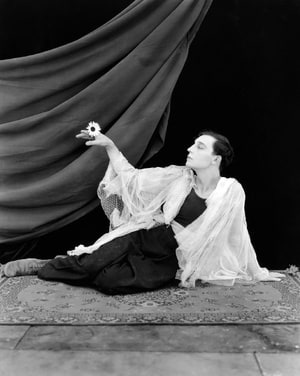 I don't act, anyway. The stuff is all injected as we go along. My pictures are made without script or written directions of any kind. - Buster Keaton
My favorite Buster Keaton films and my watchlist. Recommendations are welcome.
Seven Chances, Steamboat Bill, Jr., and Film weren't directed by Buster Keaton.
Favorite Charlie Chaplin Films
Added to
26 votes
Classic Male Stars Lists
(168 lists)
list by Fimc14
Published 5 years, 3 months ago

1 comment
5 votes
Rank
(11 lists)
list by Mr. Saturn
Published 5 years, 9 months ago
Post comment