Criterion Collection has this thing that they ask celebrities their favourite Criterion titles. Whole list of them can be found here. Since I'm neither a celebrity nor Criterion hasn't asked me my opinions at the any point, I decided to be self-imposed and make the list of my own. And to be fair, I also decided to share this list with others.

This list is not necessarily my ultimate Top 10 films ever made that Criterion Collection has also happened to release. Those you can check yourself from my Favorite Movies list. This list includes important films for me, no matter what rating I have given for the film. Some of them can be found from my Favorite Movies list but well, what a heck.
Sort by:
Showing

11

items
#01 L'Atalante by Jean Vigo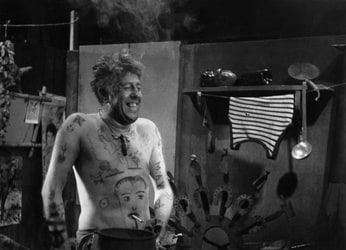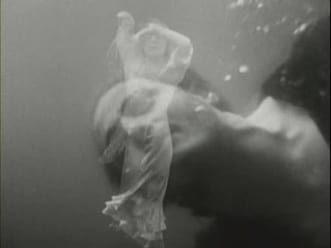 When choosing this Top 10 list, number one wasn't the most obvious one. I had few options but this is where I ended. This is Jean Vigo's only feature film, which shows that young talent was taken far too early from us. Lovestory in the film is somewhat the most loveable and the most sympathetic I've ever seen. Technically this film is just exceptional and really a pure masterpiece in the history of cinema. This film might also be the most beautiful film ever made and for that we can thank for the visual eye of Jean Vigo. Also credit goes for brilliant actors, especially for absolutely adorable Dita Parlo and Michel Simon, who is just special in every possible way. The whole box, The Complete Jean Vigo, is definitely one of these greatest Criterion releases.
#02 Vivre sa vie by Jean-Luc Godard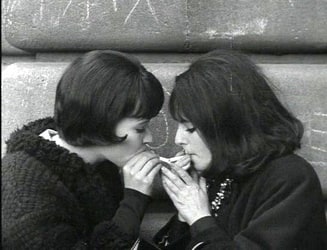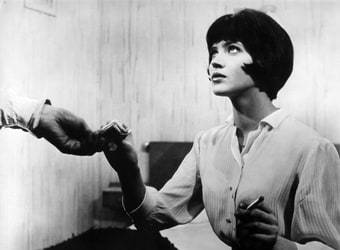 While making this list, it was impossible for me to choose which one should be first in the list, Vivre sa vie or
L'Atalante
. At the moment I just felt like
L'Atalante
should be the number one, but tomorrow I might feel like Vivre sa vie is the greatest Criterion title. And
L'Atalante
box set includes some other Vigo films too, which maybe affected me in some way too. Anyway, both of these special films are somewhat my all time favorites so it really doesn't matter that which rating is higher. I've always been a huge fan of Jean-Luc Godard and he is the director that got me really into French cinema, and especially French New Wave. Vivre sa vie is way different from other Godard's films starring Anna Karina, when the main character is a prostitute looking for her place in the modern society, struggling with everyday problems. Sad and breathtaking story includes also smart reference to martyrdom in the
Passion of Joan of Arc
, when Nana (the prostitute, performed by Anna Karina) goes to see that film into cinema. Touching film wouldn't be anything without great visual style and when talking about a Godard's film, there are no problems. Just beautiful.
#03 The Cranes Are Flying by Mikhail Kalatozov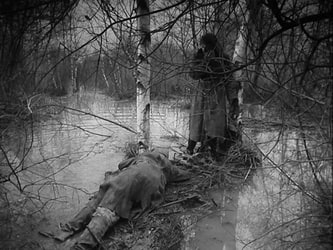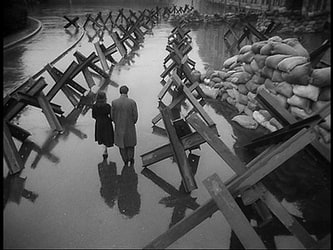 Alongside with
L'Atalante
,
Vivre sa vie
and many upcoming titles in this list, The Cranes Are Flying is one of these my favorite films ever and I just couldn't leave this title behind in this list. Kalatozov was the one that introduced me deeply into Soviet cinema and I'm more than glad about that. Breathtakingly beautiful shots makes this film look brilliant and the emotional flow that I went through this film is just outstanding. This film is just pure brilliance.
#04 The Passion of Joan of Arc by Carl Th. Dreyer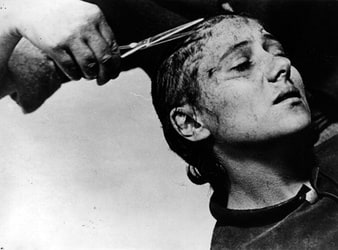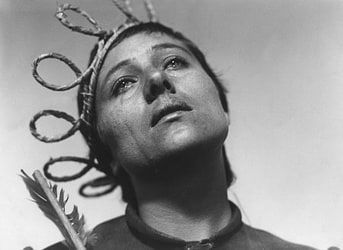 It's quite a shame that I've seen so few films from silent era. But almost every film that I've seen I must say that I couldn't be any more impressed. I love to watch silent films and those are the cinema at the purest. The Passion of Joan of Arc is a great example from a silent masterpiece. Maria Falconetti in the close-up pictures couldn't be any more beautiful than she looks and that beauty fills the whole film. Martyrdom of Jeanne d'Arc is so moving that first time I saw this, I almost cried my eyes out. The story of Jeanne d'Arc has always fascinated me and there is one more reason to love this film.
#05 Jeanne Dielman, 23 Quai du Commerce, 1080 Bruxelles by Chantal Akerman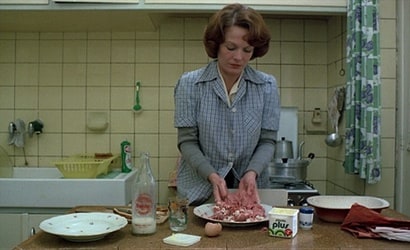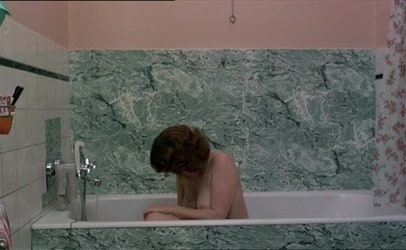 I've always been a huge fan of Delphine Seyrig, even before I saw this film. After this one I was ready to praise her as the greatest actress ever. Her performance is just that brilliant. Minimalist style of Chantal Akerman works brilliantly in this simple film about the boring days of the bourgeois single mother whose every day is the same. Although the days of Jeanne Dielman seems boring, everything that she feels doesn't seem boring to the viewer. This epic three-hour drama is definitely one of the kind.
#06 Cría cuevos by Carlos Saura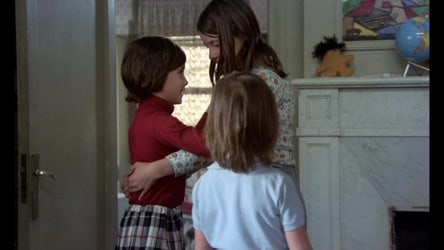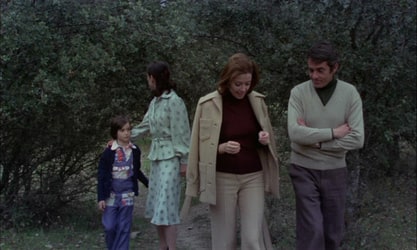 It was the year 2010 when I first saw this masterpiece from Carlos Saura, and this film was also my first from Spanish master. The words cannot describe how fascinated I am about this movie but still somehow I haven't explored more films by Saura. Maybe it is because of the little lack of DVDs or maybe I'm just lazy. Cría cuervos is a perfect example of that how well children can dominate the screen. In the biggest part of the film is brilliant Ana Torrent. Touching story with horrifying childhood memories is both very addictive and very fascinating. Even soundtrack couldn't be any better when it meets the visual beauty of the film. Philosophical themes, like handling death, takes the control of the viewer immediately.
#07 The Double Life of Véronique by Krzysztof Kieslowski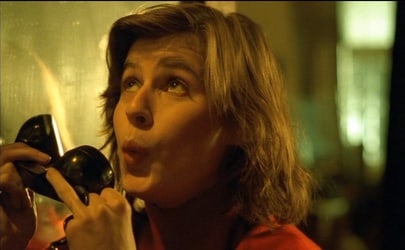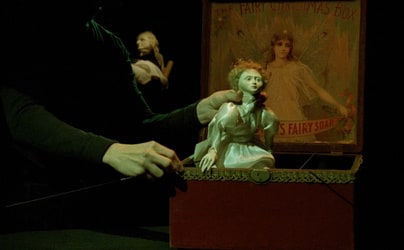 I've never had problems with Kieslowski. The Double Life of Véronique is one of his most controversial films that audience seems to ether love or doesn't actually care. For me this film is just pure pleasure. Irène Jacob's double performance is one of the greatest ever. Kieslowski is definitely one of my favorite directors ever and this is the one masterpiece I decided to include in this list. Filters used with the camera are making this film look gorgeous. When talking about The Double Life of Véronique, nobody should ever forget to mention the stunning vocals in the film.
#08 The Leopard by Luchino Visconti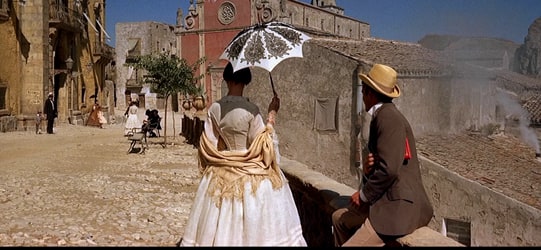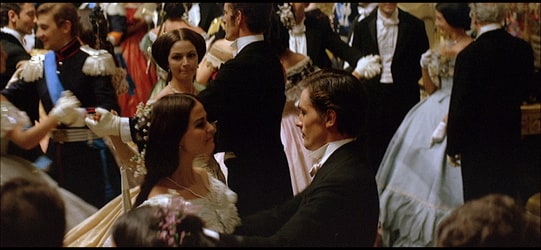 Visconti is again one of these directors whose filmography I have the greatest passion. Criterion Collection has done great job releasing some of the most essential films by Visctonti, and it was quite hard for me to choose which of them I'd include in this list. I ended up in The Leopard, because this film is truly Visconti at his best: creating historically accurate epic drama. Almost opera-like drama is great example about Visconti's roots and the storyline is fantastic in its all beauty.
#09 Late Spring by Yasujiro Ozu.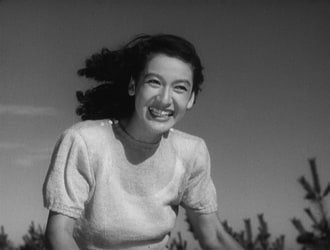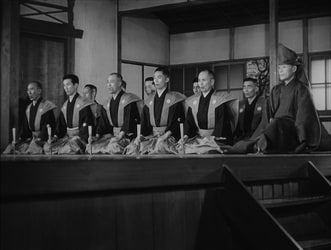 It was not so long ago when I just started to explore the filmography of great Yasujiro Ozu. Late Spring was somewhat one of the first films I saw from him and the love affair to Ozu's films started right away. Setsuko Hara as Noriko is one of the most loveable characters ever and the performance is outstanding. Japanese society is shown in the most gorgeous way and humanism of Ozu is again shown in the silver screen.
#10 The Thin Red Line by Terrence Malick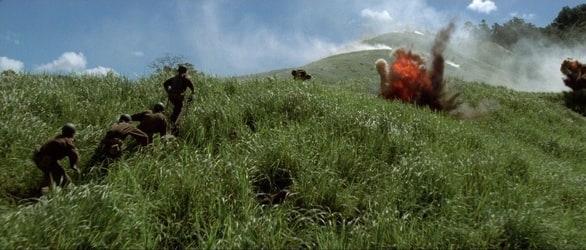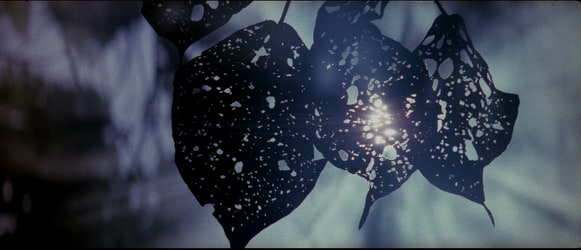 Terrence Malick is one of the most interesting directors today. He is a great visionary and The Thin Red Line is one example of that. Not too often any war film has looked as brilliant as The Thin Red Line. Serene and colorful shots of nature gives this film an unique look.
#11 Armageddon by Michael Bay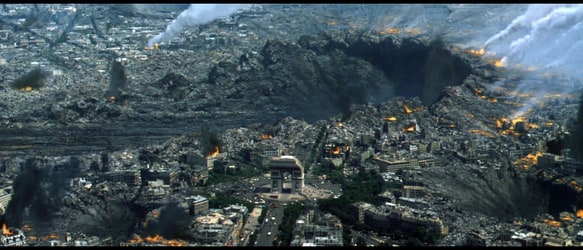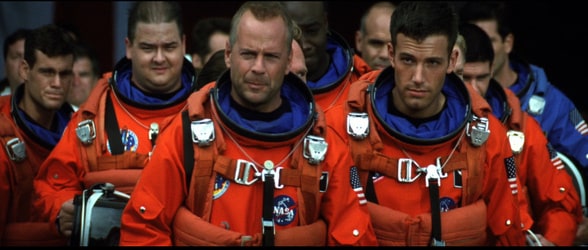 Surprise surprise! With this rebel yell, I decided to expand this list to be Top 11! When talking about Criterion titles, I couldn't resist to add one of the most bizarre releases by Criterion Collection. It's Michael Bay's Armageddon. I'm not saying that film is crap, vice versa, this film is pure sci-fi action pleasure. The drama on the Earth and action in Space in something that you'll never see in any other film. It's also incredible to compare this masterpiece to Bay's latter filmography, which is just pure shit.
Comments
Post comment