5

vote
Jacques Rivette's Favorite Films
Sort by:
Showing

11

items
Decade:
Rating:
List Type: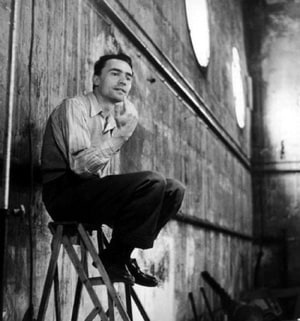 When you see the films of certain young directors, you get the impression that film history begins for them around 1980. Their films would probably be better if they'd seen a few more films, which runs counter to this idiotic theory that you run the risk of being influenced if you see too much. Actually, it's when you see too little that you run the risk of being influenced. If you see a lot, you can choose the films you want to be influenced by. - Jacques Rivette (Senes of Cinema)
Jacques Rivette
's Top 10 Favorite Films (circa 1962)
1.....The Life of Oharu (Kenji Mizoguchi)
2.....Germany Year Zero (Roberto Rossellini)
3.....True Heart Susie (D W Griffith)
4.....Sunrise (F W Murnau)
5.....The River (Jean Renoir)
6.....Ivan the Terrible (Sergei Eisenstein)
7.....L'Atalante (Jean Vigo)
8.....Day of Wrath (Carl Theodore Dreyer)
9.....Monsieur Verdoux (Charles Chaplin)
10...Mr Arkadin (Orson Welles)
Source:
1962 S&S Poll
(
Listal
) and
this site
.
Added to
15 votes
checklist
(215 lists)
list by Mr. Saturn
Published 5 years, 7 months ago

3 comments
46 votes
Film Canon
(191 lists)
list by Mr. Saturn
Published 6 years, 2 months ago
Comments
Post comment