Sort by:
Showing

19

items

Add items to section
Targaryen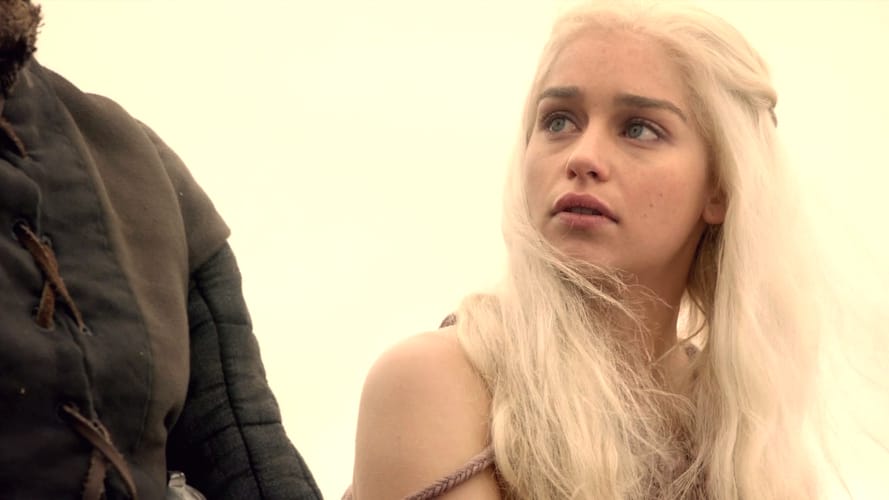 The last Targaryen princess, Daenerys is the daughter of the Mad King, Aerys II, who was born on Dragonstone after his death. Born during a storm, she was known as Daenerys Stormborn afterwards. Spirited away by loyal men with her brother, Viserys, in the years since the fall of House Targaryen they have fallen into a mean life, constantly moving for fear of the Usurper's assassins while Viserys seeks some means to win back the Iron Throne. She is a very young woman, very beautiful in the inhuman way of the Valyrians, with silver-gold hair and purple eyes, and she has never known anything else than her brother's domineering ways and obsession with the Seven Kingdoms.
Daenerys has been aged for the show. In the novels, she is 13 when she is first introduced. In Game of Thrones, she is 15 years old. Contacts to give her violet eyes were tried in the pilot, but proved more trouble than they were worth.

Add items to section
Stark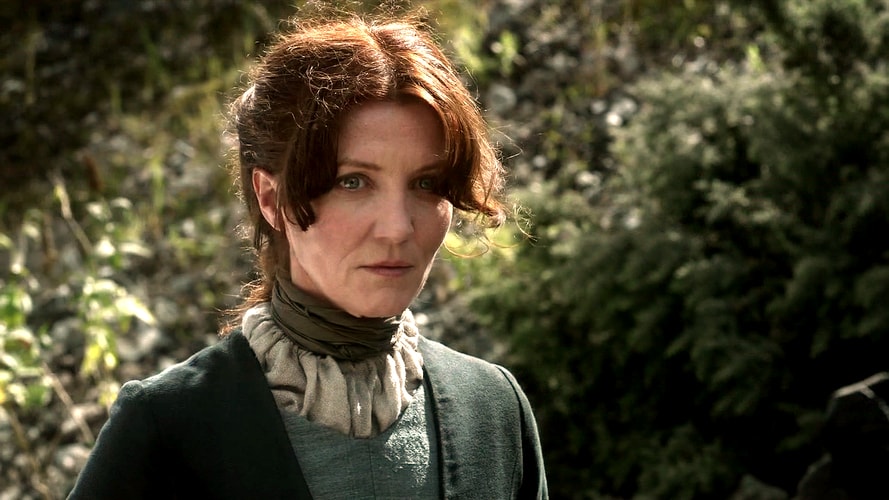 Catelyn Stark, Lady of Winterfell, is the wife of Lord Eddard. Born to the Lord and Lady of the Riverlands, she is the elder sister of Lysa Arryn, Lady of the Vale and Mistress of the Eyrie. After deducing that the Lannisters are responsible for the attempt on Bran Stark's life, she travels to King's Landing to warn Ned, and on her return trip has a chance encounter with Tyrion Lannister. Though Tyrion is completely innocent, she decides to take him captive and bring him to her sister, Lysa Arryn, for justice. She is unsuccessful, as Tyrion is found innocent after a trial by combat. After her husband is arrested and her eldest son Robb goes to war for his release, she joins her son's war council. Upon learning that her husband was executed by orders of King Joffrey, she vows to her son Robb that the Lannister family will pay with their lives.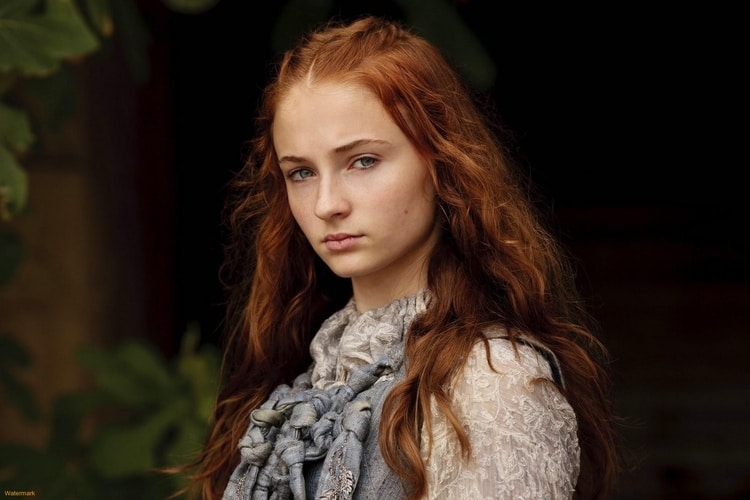 The eldest of Lord Eddard's two daughters, Sansa is everything a young maiden should be: sweet, gentle, pretty, able to dance and sing and embroider, and quite innocent. She loves stories of romance and chivalry, and would love nothing better than to marry a beautiful prince and give him beautiful children. Naturally, she does not get along with tomboyish younger sister, Arya, nor does she think much of her half-brother Jon because of his illegitimacy. In looks, she takes after Lady Catelyn with her auburn hair, but Catelyn says that Sansa's beauty will surpass hers.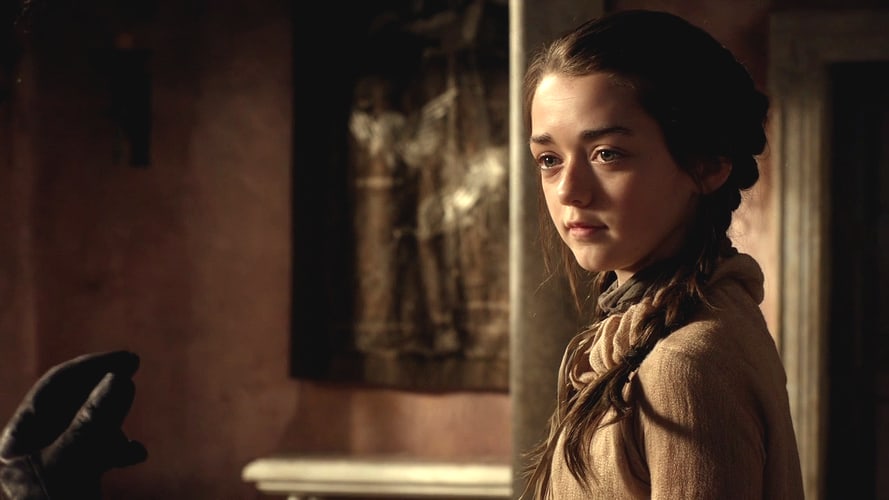 The third of Lord Eddard's legitimate children, Arya is the very picture of a tomboy, spending her time among the servants and their children, asking questions and playing games and avoiding all kind of of more lady-like pursuits. She exasperates her mother Lady Catelyn, who sometimes wishes she was more like her elder sister Sansa; it's no surprise that the sisters do not get along. Closest with her bastard half-brother Jon, like him she's the only other child of Eddard Stark who takes after him with her brown hair and grey eyes.

Add items to section
Lannister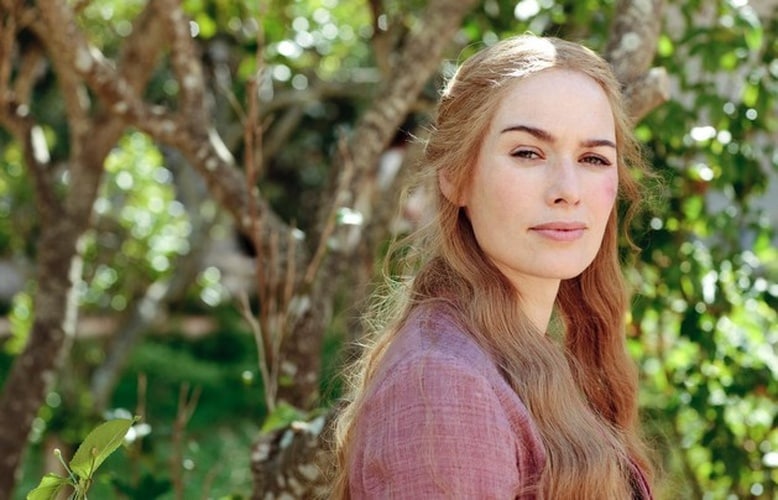 Eldest daughter of Lord Tywin Lannister of Casterly Rock, Cersei is twin to Ser Jaime Lannister, the Kingslayer. Blonde, green-eyed, and one of the most beautiful women in the Seven Kingdoms, she has the Lannister pride and the ferocity of the mother lion when her children by King Robert are endangered. Her marriage to the king is loveless—a political marriage only, to secure her father's allegiance after Robert won the Iron Throne—and their conflicts can be brutal. Her brother Jaime is often by her side, serving as her sworn shield as one of the knights of the Kingsguard. Her other brother Tyrion, however, is an affront to her sensibilities, and she denigrates the Imp mercilessly.

Add items to section
Tyrell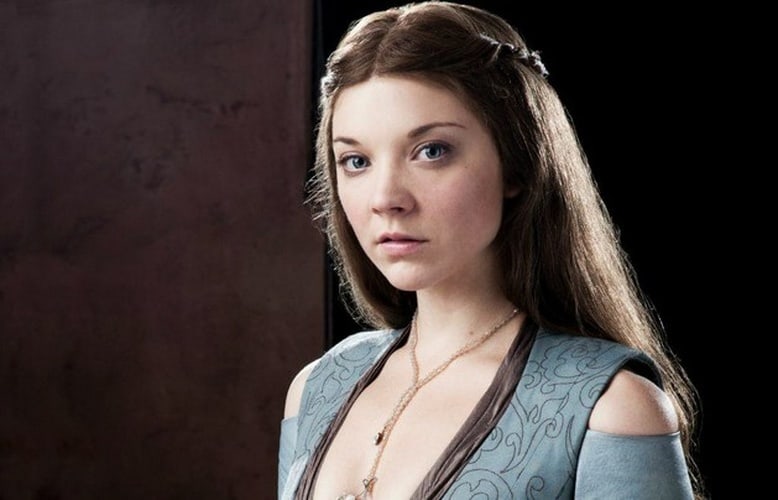 Pledged to marry the late King Robert's brother, Renly Baratheon, as part of House Tyrell's support for his bid to seize the Iron Throne from King Joffrey.

Add items to section
Greyjoy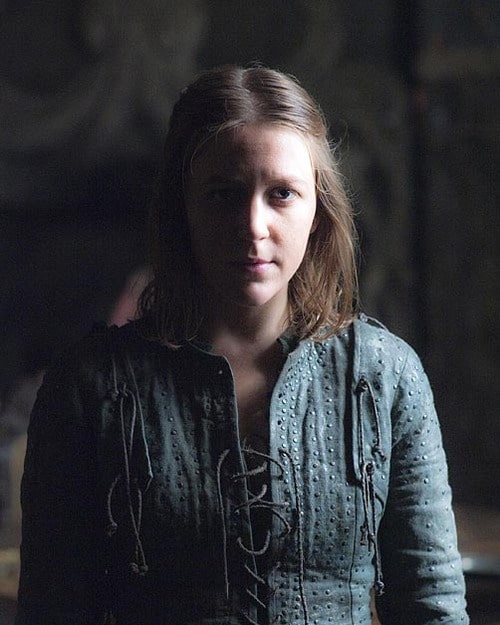 The daughter of Balon Greyjoy and his wife, Alannys, and elder sister of Theon. She is fierce and proud, and defies traditional ironborn gender roles by commanding her own ship, the Black Wind.

Add items to section
Tarth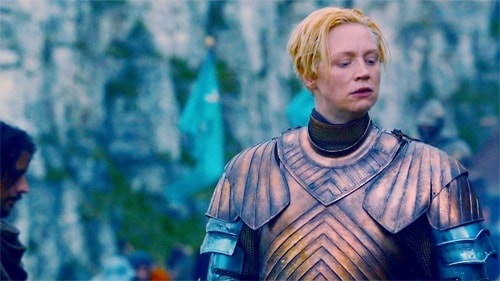 The only child of Lord Selwyn of Tarth, Brienne was never like other women—very tall and ungaily as a girl, and with a very plain appearance marked by a broad, coarse face with many freckles, crooked teeth, and more. Her father let her train at arms, due to her size (some 6'6" feet) and strength. When Lord Renly called his supporters to him at Highgarden, Lord Selwyn sends Brienne with the Tarth contingent. A skill warrior, her armor is enamelled blue, one of the colors of Tarth which is known as the Sapphire Isle for the blue of its waters.
The actress cast in the role is older than Brienne in the novel, and certainly much more beautiful to look at—it will be interesting to see what makeup does with her appearance. She is also certainly nothing like so broad and muscular as Brienne is described.
Added to
2 votes
Favorite lists
(11 lists)
list by lightx
Published 2 months, 1 week ago

1 comment
47 votes
♥ | Lists about girls and female universe
(214 lists)
list by nusch
Published 3 years, 2 months ago

3 comments
Comments
Post comment