44

vote
1101 Views Share:
HG's Dark Place: Tim Burton
Sort by:
Showing

41

items
Decade:
Rating:
List Type:

Add items to section
Director

Add items to section
Producer
This section does not include work for which he received a director credit.
Part of...
HOLY GODIVA'S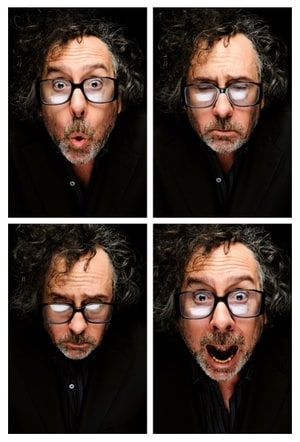 Johnny Depp: "He can ask me everything. If he wants me to have sex with an aardvark in one of his next movies, then I will do that."

Shelley Duvall: "Tim Burton is just a gem. He is very quiet and shy, believe it or not, but very funny too."

Michael Keaton: "From an art perspective, I don't know how you get better than Beetlejuice. In terms of originality and a look, it's 100% unique. If you consider the process of taking something from someone's mind - meaning Tim (Burton) - and putting it on the screen, I think that movie is incomparable."

Ewan McGregor: "I like George Lucas and Tim Burton because there's no messing about. No 100 takes of me walking through a door. They know what they want and when they get it, we move on. Naming no names but, with some directors, it's take after take and take 22 is the exact same as the first one."

Jack Nicholson: "I'm not inclined to watch it (The Dark Knight) because of what I said. But if it's a good movie, I'll catch up with it somewhere. I don't think they ever really captured Tim Burton's spirit. They kind of drove the franchise into the ground. Tim Burton's a genius. He had the right take on it. That's why I did the movie. I did the movie based on a single conversation with him. We both come from the cartoon world originally. We had similar ideas. Tim said the Joker should have a humorous dark side to him. Burton is one of the great movie makers. I think the world of him. He's the most unassuming man. And he doesn't feel pressure. That's what I love about him. Once he's in there, he's smiling making the movie. That's it!"

Vincent Price: "'Vincent' was immortality - better than a star on Hollywood Boulevard."

Winona Ryder: "He gave me my career. Actually, if you think about it, I don't think I would be an actress if Beetlejuice hadn't come along, because I really wasn't thriving in those auditions. I'd just done a couple things, but I had black hair and was very pale, and that movie led to other things. So yeah, he gave me a career."


HIS CHOSEN ONES
Only includes roles directed by Tim Burton.

Johnny Depp:

Edward Scissorhands (1990)

Ed Wood (1994)

Sleepy Hollow (1999)

Charlie and the Chocolate Factory (2005)

Corpse Bride (2005)

Sweeney Todd (2007)

Alice in Wonderland (2010)

Dark Shadows (2012)

Helena Bonham Carter:

Planet of the Apes (2001)

Big Fish (2003)

Charlie and the Chocolate Factory (2005)

Corpse Bride (2005)

Sweeney Todd (2007)

Alice in Wonderland (2010)

Dark Shadows (2012)

Christopher Lee:

Sleepy Hollow (1999)

Charlie and the Chocolate Factory (2005)

Corpse Bride (2005)

Alice in Wonderland (2010)

Dark Shadows (2012)

Michael Gough:

Batman (1989)

Batman Returns (1992)

Sleepy Hollow (2000)

Corpse Bride (2005)

Alice in Wonderland (2010)

Lisa Marie:

Ed Wood (1994)

Mars Attacks! (1996)

Sleepy Hollow (2000)

The World of Stainboy (2000)

Planet of the Apes (2001)

Deep Roy:

Planet of the Apes (2001)

Big Fish (2003)

Charlie and the Chocolate Factory (2005)

Corpse Bride (2005)

Danny DeVito:

Batman Returns (1992)

Mars Attacks! (1996)

Big Fish (2003)

Shelley Duvall:

Frankenweenie (1984)

Aladdin and his Wonderful Lamp (1986)

Frankenweenie (2012)

Carmen Filpi:

Pee-Wee's Big Adventure (1985)

Beetlejuice (1988)

Ed Wood (1994)

Jeffrey Jones:

Beetlejuice (1988)

Ed Wood (1994)

Sleepy Hollow (2000)

Michael Keaton:

Beetlejuice (1988)

Batman (1989)

Batman Returns (1992)

Martin Landau:

Ed Wood (1994)

Sleepy Hollow (1999)

Frankenweenie (2012)

Vincent Price:

Vincent (1982)

Hansel & Gretel (1982)

Edward Scissorhands (1990)

Glenn Shadix:

Beetlejuice (1988)

The World of Stainboy (2000)

Planet of the Apes (2001)

Frank Welker:

Mars Attacks! (1996)

Alice in Wonderland (2010)

Frankenweenie (2012)
Added to
Comments
Post comment