65

vote
In the Footsteps of... Robin Williams
Sort by:
Showing 1-

50

of

95
Decade:
Rating:
List Type:
Load more items (45 more in this list)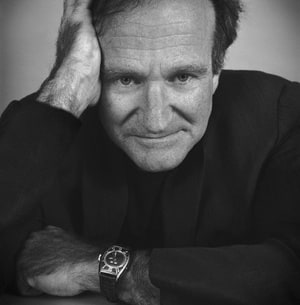 "You're only given one little spark of madness. You mustn't lose it."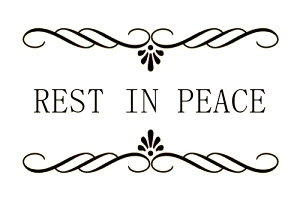 TRIBUTES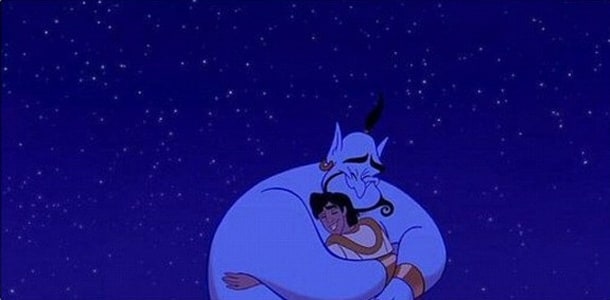 The Academy
"Genie, you're free"
Judd Apatow
"Isn't it mind-blowing how many times and ways Robin Williams touched your life with his work? For so long. What a gift he gave."
Bill Bailey
"I'll remember him as a superb comic, a unique comedian in many ways. He was quite a physical comic, he was very sharp, he had some brilliant material, some very topical, satirical stuff. There was a tremendous warmth you got from him."
Sir Kenneth Branagh
"Robin Williams was one of life's gentlemen. His kindness and warmth were exceptional. We've lost a great talent and a good man."
Rory Bremner
"Really saddened to hear Robin Williams has died. He was a Catherine wheel of comic energy - brilliant, irrepressible, inspired. A true genius. His imagination was like electricity - flowed through him, lit him up, sparked wildly, consumed him. He inspired my generation."
Steve Carrell
"Robin Williams made the world a little bit better. RIP."
Cher
"He was a sweet LOVELY man. He ran high voltage, mind always going. It was who he was. I know well... many X's. From high there is only low. So sad."
Chris Columbus
"We have lost one of our most inspired and gifted comic minds, as well as one of this generation's greatest actors. To watch Robin work, was a magical and special privilege... He truly was one of the few people who deserved the title of 'genius'."
Frank Conniff
"He just had this incredible sweetness to him that was just so genuine and very striking. It was really clear I think to anyone who met him, just what... a sweet, joyful spirit he had to the people he was around."
Billy Connolly
"Robin was both my friend and my hero, a unique talent and a kind and generous man; the world will be a much poorer place without him."
John Cusack
"RIP mr Williams - beyond great talent - such a kind and lovely person."
Pam Dawber
"I am completely and totally devastated. What more can be said?"
Ellen DeGeneres
"I can't believe the news about Robin Williams. He gave so much to so many people. I'm heartbroken."
Danny DeVito
"So sad to think about this. Hard to speak. Hard to say. Hard to take. All I can think about is what a joy he was to be with. I'm devastated. My heart is broken by this news."
Minnie Driver
"I never met anyone who loved making people laugh more than Robin."
Sally Field
"I feel stunned and so sad about Robin. I'm sad for the world of comedy. And so very sad for his family. And I'm sad for Robin. He always lit up when he was able to make people laugh, and he made them laugh his whole life long.... tirelessly. He was one of a kind. There will not be another. Please God, let him now rest in peace."
Stephen Fry
"Devastating news about Robin Williams - knew him a little and liked him a whole lot more. A brain wired like no other and so so kind."
Terry Gilliam
"Robin Williams, the most astonishingly funny, brilliant, profound and silly miracle of mind and spirit, has left the planet. He was a giant heart, a fireball friend, a wondrous gift from the gods. Now the selfish bastards have taken him back."
David Hasselhoff
"Robin Williams the saddest of sad!! A genius with a huge heart! His death is a wake up call! Wow go hug your family and loved ones!"
Goldie Hawn
"Oh Robin... Our hearts are broken. Rest in peace darling. We loved you."
Ron Howard
"We lost Robin - first witnessed his genius as he created Mork before our eyes in two hours on set. A Force. A Sweet Soul. A Brilliant Artist."
Eric Idle
"I can't believe my lovely friend is gone. My heart goes out to his wife and his beloved children. He brought us so much joy and laughter."
Eddie Izzard
"Robin Williams has died and I am very sad. From every comedian here at the Edinburgh Fringe Festival, we salute him & we say goodbye."
Hugh Jackman
"Robin Williams... true gentleman, acting great, comedic legend, genius."
Jeffrey Katzenberg
"I really was blessed to have to been associated with him for a number of his incredible works over the years, from his 'Mork and Mindy' days at Paramount to 'Dead Poets Society,' 'Good Morning, Vietnam' and of course, 'Aladdin'. His was truly one of the most brilliant and singular performances in the history of animation. For me, it was one of the most breathtaking, pure moments of creativity I think I have ever witnessed. Aladdin would not be the classic movie it is without his brilliance."
Michael Keaton
"Just so damn sad. This guy made so many people happy. There will always be that."
Val Kilmer
"One of the greatest nights of my youth was spent with dear Robin Williams. Let's all get closer to our friends who are down, and share love."
Jimmy Kimmel
"Robin was as sweet a man as he was funny. If you're sad, please tell someone."
J Kristopher
"When we were wrapped, I wanted a picture with him but I didn't want to feel like I was a rookie on set. But he saw the phone in my hand and he was just like: 'You want a picture? Picture time.' So, I guess my surprise was, as popular as he was and as much a celebrity as he was, he was the most humble guy that I ever met."
Seth MacFarlane
"The world just got a lot less funny. Robin Williams is a tragic loss."
Steve Martin
"I could not be more stunned by the loss of Robin Williams, mensch, great talent, acting partner, genuine soul."
Alyssa Milano
"Robin Williams! Your work! Your Heart! Your Brain! So much left for you to do. So much more to love you for! Heartbroken. Rest in peace."
Barack Obama
"Robin Williams was an airman, a doctor, a genie, a nanny, a president, a professor, a bangarang Peter Pan, and everything in between. But he was one of a kind. He made us laugh. He made us cry. He gave his immeasurable talent freely and generously to those who needed it most."
Ozzy Osbourne
"Such a tragic loss. I will always have amazing memories of Robin Williams. Repect and love goes out to his family."
Jaime Pressly
"My thoughts and prayers go out to the family of Robin Williams for great loss. He was a kind man. I wish him peace and his family comfort.
Jonathan Ross
"Whenever I had him on my show it was like someone had pulled the pin on a grenade and thrown it into the middle of the studio. He was... an explosive presence."
Alexei Sayle
"He was very influential on me. He had a terrible compulsion to perform - he would come on at the Comedy Store. He wasn't really improvising, he just had a vast amount of material that he would reorder in different ways. He was a nice bloke."
Kevin Spacey
"Robin Williams made the world laugh & think. I will remember & honour that. A great man, artist and friend. I will miss him beyond measure."
Steven Spielberg
"Robin was a lightning storm of comic genius and our laughter was the thunder that sustained him. He was a pal and I can't believe he's gone."
Ben Stiller
"A tweet cannot begin to describe the hugeness of Robin Williams heart and soul and talent. This is so sad. OK, I'll try. I met him when I was 13 and a huge fan and he was so kind and I watched him be kind to every fan i ever saw him with. His impact on the world was so positive. He did so much good for people. He made me and so many people laugh so hard for a very long time."
John Travolta
"I've never known a sweeter, brighter, more considerate person than Robin. Robin's commitment as an artist to lifting our mood and making us happy is compared to none. He loved us all and we loved him back."
David Walliams
"I was so in awe of him but he was so sweet and humble. We saw Robin Williams perform unannounced at comedy clubs in LA. His talent was breathtaking & I have never seen such love from an audience."
Forest Whitaker
"The world has lost a special soul. Robin Williams touched our hearts, he gave us laughter, he gave us joy, he made us think about the impossible. I'm blessed to have been able to walk inside his universe. He forever changed this world with his presence. My thoughts and prayers go out to his family and to all those who hold him dear."
Mare Wilson
"Very sad, very upset, very glad I did not have to hear about this through Twitter. Probably going to be taking some time off it for a while."
Henry Winkler
""Robin Williams was like no other. To watch him create on the spot was a privilege to behold. Robin you are an angel now !!! REST IN PEACE"
Evan Rachel Wood
"Absolutely stunned and heartbroken. I don't know what to say. He was a huge part of my childhood."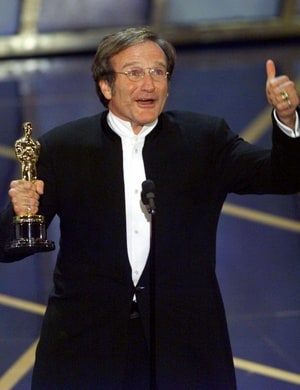 Added to
8 votes
Funny Comedians
(7 lists)
list by rollcallaction
Published 7 months, 3 weeks ago
Comments
Post comment