28

vote
1516 Views Share:
HG's Dark Place: Christopher Lee
Sort by:
Showing 1-

50

of

229
Decade:
Rating:
List Type:
Load more items (179 more in this list)
Part of...
HOLY GODIVA'S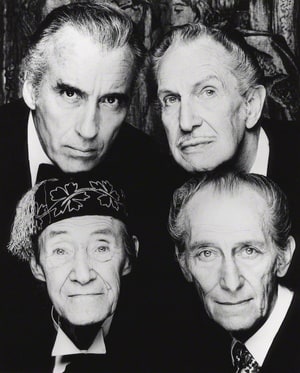 Christopher Lee, Vincent Price,
John Carradine and Peter Cushing.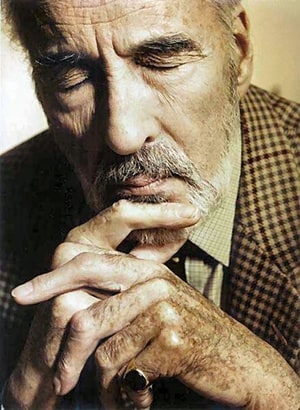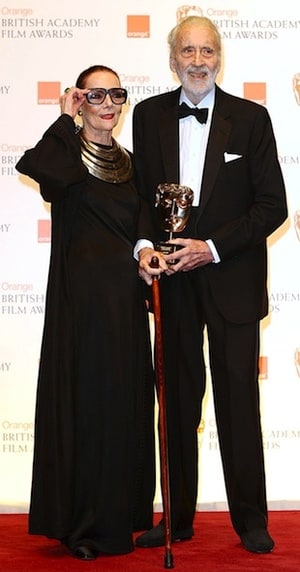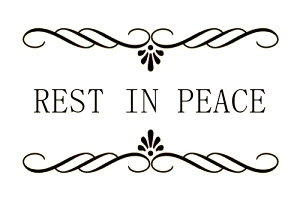 "To be a legend, you've either got to be dead or excessively old."

Tim Burton
"Christopher has been an enormous inspiration to me my entire life... He will continue to inspire me and I'm sure countless others for generations to come."

Mark Gatiss
"The great, always criminally underrated Sir Christopher Lee has left us. A Titan of Cinema and a huge part of my youth. Farewell."

Tony Iommi
"So sad to hear about the loss of Sir Christopher Lee. The man was truly a legend."

George Lucas
""Christopher was a great British actor of the old school. A true link to cinema's past and a real gentleman. We will miss him.""

Dominic Monaghan
"So so sorry to hear that Christopher Lee has passed away. He was a fascinating person."

Roger Moore
"It's terribly sad when you lose an old friend, and Christopher Lee was one of my oldest."

Jonathan Ross
"So sad to hear that Sir Christopher Lee has died. A great actor, a great star, a surprisingly good singer and a lovely, lovely man."

Reece Shearsmith
"Very upset to learn that Sir Christopher Lee has passed away. An amazing gentleman who brought us so many iconic roles. He will be missed."

Elijah Wood
"An extraordinary man and life lead, Sir Christopher Lee. You were an icon, and a towering human being with stories for days. We'll miss you."

WORK WITH NO IMAGE FOUND
A bit more here than we'd like...
If you can help with any, we'd appreciate it.

Kaleidoscope (1946)
2 episodes (1946-1947)
Role: Unknown

One Night With You (1948)
Role: Pirelli's Assistant

Prelude to Fame (1950)
Role: Newsman

Mr. Potts Goes to Moscow (1952)
Role: Russian Agent

Hans Christian Andersen Fairy Tales (1952)
Role: Unknown

The Mirror and Markheim (1954)
Role: Visitant

Destination Milan (1954)
Role: Svenson

Crossroads (1955)
Role: Harry Cooper

Police Dog (1955)
Role: Johnny, a constable

The Vise (1954)
3 episodes (1955)
Role: Various

Tales of Hans Anderson (1954)
4 episodes (1954-1955)
Role: Various

Moby Dick Rehearsed (1955)
A Stage Manager / Flask

Chevron Hall of Stars (1956)
Captain Kidd (1956)
Role: Governor

The Adventures of Aggie (1956)
Cut Glass (1956)
Role:Inspector John Hollis

Sailor of Fortune (1955)
2 episodes (1956)
Role Yusif / Carnot

The Errol Flynn Theatre (1956)
4 episodes (1956-1957)
Role: Various

Assignment Foreign Legion (1956-1957)
2 episodes
Role: Rodin the Gardener / El Abba

The Gay Cavalier (1957)
The Lady's Dilemma (1957)
Role: Colonel Jeffries

O.S.S. (1957)
Operation Firefly (1958)
Role: Dessinger

Ivanhoe (1958)
The German Knight (1958)
Role: Sir Otto from the Rhine

White Hunter (1957)
This Hungry Hell (1958)
Role: Mark Caldwell

William Tell (1958)
The Manhunt (1959)
Role: Prince Erik

Tales of the Vikings (1959)
Pedigree (1959)
Role: Lord Roderick

Stranglehold (1962)
Role: Unknown

Great Mysteries (1973)
The Leather Funnel (1973)
Role: Arnaud

The Butcher, the Star and the Orphan (1975)
Role: Satanus / Van Krig

Massarati and the Brain (1982)
Role: Victor Leopold

New Magic (1983)
Role: Mr. Kellar

The Girl (1987)
Role: Peter Storm

Street Gear (1995)
Role: Nick Dupont

Les redoutables (2000)
Confession (2001)
Role: La mort

UNLISTED VOICE ROLES

Manuela (1957)
Role: Unknown

Ten Little Indians (1965)
Role: Mr. U. N. Owen

Hunting of the Snark (2012)
Role: Narrator
Added to
Comments
Post comment