Decade:
Rating:
List Type:
Eipä minulla mitään sanottavaa Salósta ole, mutta ilmoitan,
että uusi roska -ja taide-elokuville tarkoitettu yhteisö on avattu. Jos kiinnostaa, liity ihmeessä.
http://aminoapps.com/c/roskaelokuvan-ystavat

Rasvaimu's rating:

I can't get over with fact, that Dovzhenko's so called 'masterpieces' especially this one could be so much better.
Zvenigora
 is just too confusing to watch and to 
Arsenal 
I could give another chance, but still it feels some what clumsy despite fast and violent cutting. Also propaganda is too naïve and proclamative compared to Eisenstein's equivalent.
Earth is in places masterpiece. Dance of the wind in the hay, symbolic death scene in the beginning of the film, apple trees, cinematography, even the violent montage in the favor of industralization works fine, but then in some places over acting is too extreme, and I probably should forgive that, because atleast this is a silent film. Still there is some craziness like that what the actual fuck dance scene.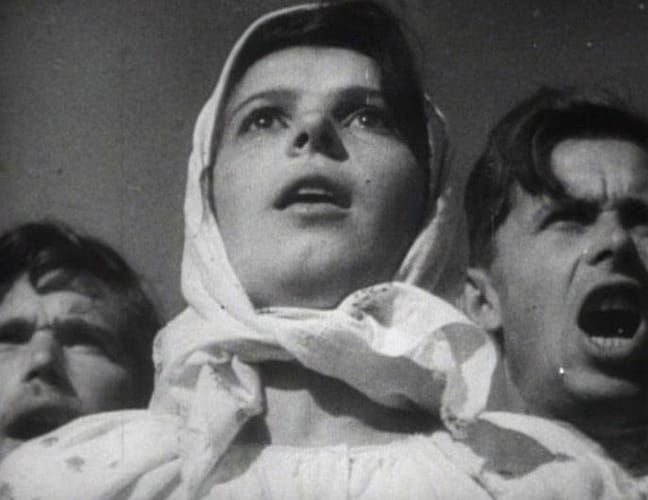 I kind of like this film, but at the same time I don't. Let's see in the future what Aerograd has to offer.
Rasvaimu's rating:

Post comment