Added by Kankku
on 19 Sep 2011 02:28
7

vote
Guest Stars on Extras
Sort by:
Showing

27

items

Add items to section
Season 1

YOU ARE BEING WARNED! This list includes some MINOR AND MAJOR SPOILERS from television series EXTRAS!



Add items to section
Season 2

Add items to section
Christmas Special
80 minutes long special episode of Extras. Andy has done three seasons of his shitty sitcom and he is definitely up to something new to make him an A class celebrity. But when he is starting to get more fame, it turns out to be impossible challenge. For an example, he ends up in Celebrity Big Brother.
Karl Pilkington
isn't performing as himself necessarily in this episode, but he is performing as a paparazzi. As his name isn't mentioned and he is just seen in passing, I mention him only by this way.
Every episode of the televison series
Extras
includes a special star or stars performing as themselves. This list introduces those stars from each episode in this marvellous comedy.
I guess it's needless to say, but every persona of any famous guest star doesn't have to base on their real character. Thanks for Stephen Merchant and Ricky Gervais for making these up.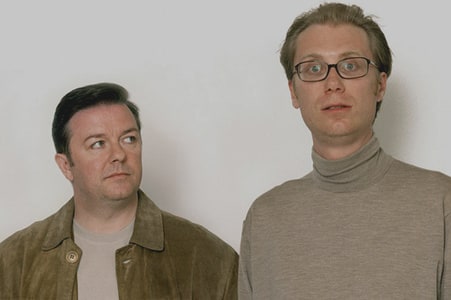 Added to
Post comment