30

Vote!
Coupled Cousins
Sort by:
Showing

14

items

Add items to section
Other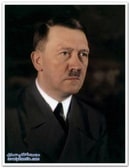 aka The Honourary Citizen's of Shelbyville

Yes, you guessed it. This list contains celebrities and prominent people who likened to Shelbyville Manhattan's idea of marrying their 'attractive' cousins.

I decided to leave Royalty off since a) it is a whole list on its own and b) it is not very interesting at all.
Added to