8

vote
487 Views Share:
British Comedy: Murder Most Horrid
TV Show list created by Holy Godiva
Decade:
Rating:
List Type:
Part of the
http://www.listal.com/list/british-comedy-the-lists">British Comedy Collection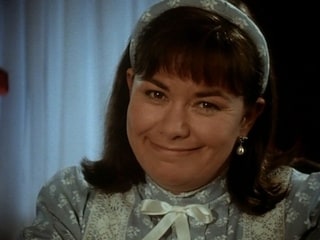 Murder most horrid,
As soft as the smoke from a barrel,
As cold as the blade of the knife,
She's a stranger you love at your peril,
A caress could cost you your life,
And you wake in the night,
Wipe the sweat from your forehead,
Murder most horrid.

Murder most horrid.
Death, murder, kill... stories of.
SERIES SCORES

Series 1: 8.33
Series 2: 8.00
Series 3: 7.00
Series 4: 7.83
FAVOURITE EPISODES

Holy Godiva


1. Overkill
(Series 2, Episode 1 - 1994)

2. Mrs Hat and Mrs Red
(Series 1, Episode 6 - 1991)

3. The Case of the Missing
(Series 1, Episode 1 - 1991)

4. Frozen
(Series 4, Episode 1 - 1999)

5. Dying Live
(Series 3, Episode 3 - 1996)

Onion Jack

1. Mrs Hat and Mrs Red
(Series 1, Episode 6 - 1991)

2. Overkill
(Series 2, Episode 1 - 1994)

3. Dying Live
(Series 3, Episode 3 - 1996)

4. Confessions of a Murderer
(Series 4, Episode 4 - 1999)

5. He Died a Death
(Series 1, Episode 3 - 1991)
Added to
Post comment