Batman's most formidable Boss Fights (Rocksteady)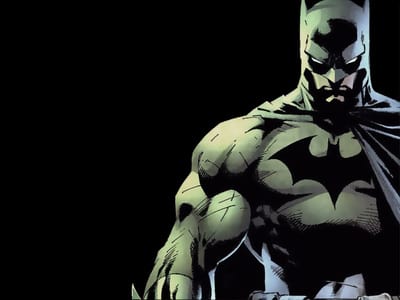 Rocksteady's Batman Games are 'ground-breakingly' good. The characters, the love for detail, the gameplay, the music and the ATMOSPHERE! Yes, atmosphere is what has become most important for me in a game and in Batman it is created in a magnificent fashion.
The boss fights are a perfect example. They are not the most demanding in gaming history but they are fun, look impressive and feel special.
[At least in the campaign on the 'Normal' setting. In the 'Hard' Mode the game takes place on another level in another dimension beyond good and evil. Well, you get my point.]
Forgive me for that massive amount of text, the words just didn't stop coming. d: And of course the list contains a certain amount of SPOILERS!! (Beware, people who have not yet played B:AA or B:AC and are planning on doing so!)
P.S. In Arkham City I also enjoyed the battle against Two-Face a lot but as it is Catwoman who's the one fighting him I did not include it (yet). Maybe I will add it some time later but it is called
Bats'
Boss Fights after all. ;)
All hail to the Batman Universe! ♥
Added to
13 votes
Batman
(31 lists)
list by Abhi
Published 6 years, 4 months ago

5 comments
Comments
Post comment