0

vote
August 2012 Film Journal
Sort by:
Showing

16

items
Decade:
Rating:
List Type:

Add items to section
Cinema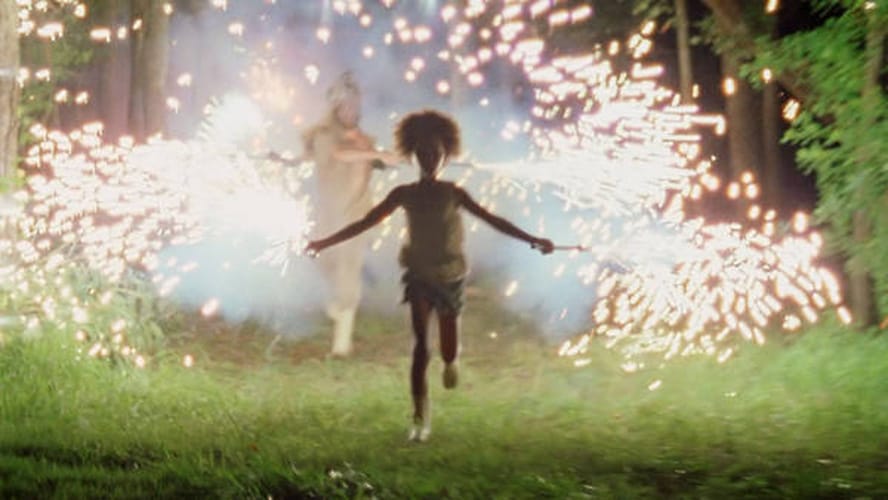 August 11th -
Beasts of the Southern Wild tells the tale of marginalized individuals living in an unincorporated community from the eyes of a little girl named Hushpuppy. With a huge flood devastating their community and her father dying Benh Zeitlin could have easily slipped into a heavy handed neo-realist approach and show the difficulties that she faces, but right from the start he injects magic realism that Hushpuppy sees the world. From the definition those two things couldn't be more polar opposites, but Zeitlin is able to combine those two to create a sort of visual hybrid. There is the graininess of a 16mm camera, jarring camera movements and a fascination with worn faces that creates an intimacy with these characters, but there is also a poetic voice over, lyrical cinematography, ethereal score and CGI monsters that makes their world larger than life. The results are aesthetically audacious with visual metaphors and a bombardment of haunting poetic images, but despite the magical perspective of a child it can never totally eradicate the struggle.
The performances from the untrained and untested actors are quite affective and help to build the realism even further. Dwight Henry is a little too big at times delivering a too much of his dialog in yells, but he has a type of physicality whenever he is on screen that makes up for those moments. Of course there has been tons of talk about Quvenzhané Wallis and all of that is rightly earned. She truly is a force of nature giving intense and determined looks that I didn't even think was possible in a child that young. She is a revelation and a conduit where all the emotion in the film flows. Through her Benh Zeitlin focuses his visual ingenuity to build to wonderfully explosive emotional moments that strike at you like bolts of lightening.
I am a huge admirer of auteurs and always want to see directors leave their fingerprints on their films, but I do think there are times when Benh Zeitlin needed to pull back some. Beasts of the Southern Wild is beautiful and Zeitlin enthusiasm of these people and this community is undeniable, but there are times where he needed to be more patient. There are some moments where a sequence needed more time to breath or an emotional reaction needed to be expanded upon. The original score is quite affecting and is a big asset to the film, but Zeitlin does over score some scenes. There were moments where silence or quietness would have said more than the score could. I think these are more the marks of Benh Zeitlin being a young director and the fact he was so bold in his debut feature film. This type of imaginative composition and wondrous heart is part of a rousing debut, winning the Grand Jury Prize at Sundance and multiple awards at Cannes.
Uncreative Name's rating: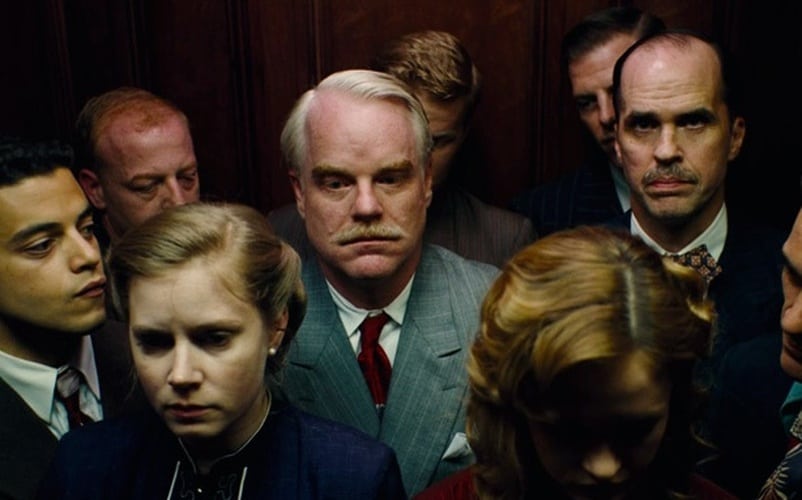 August 17th -
I was very lucky to catch The Master in a special screening in 70mm in Chicago, and I must say it did not disappoint. From the technical aspects to the writing to the performances, no other contemporary director is more skilled than Paul Thomas Anderson at weaving all of these into the rich fabric of cinema and he proves that once again in The Master. It is tough to really give justice to what the film is about with a short synopsis or basing it upon only the subject matter it touches on. I honestly think it is best to go into the film as blind as you can and I am thankful I got a chance to see it before what I am sure will be a considerable buzz when it starts to roll out. Like all of Anderson's films it is a multi-layered tale filled with the complexities of the human condition and may not be one that is easily accessible, but any moviegoer worth their salt won't have problems and be up to the challenge since it is never obtuse or purposefully frustrating. I was a bit surprised with the amount of humor that the film has, but it's function seems more to mirror the erratic behavior of Freddie than to directly play for laughs. The Master uses that erratic behavior in a way to surprise you where it is going and keep you on your toes since I was never totally sure how a character was going to act or react. It disarms you in a way which makes the numerous hard hitting dramatic parts even more potent.
Joaquin Phoenix gives an absolute tour-De-force performance as Freddie. Every moment on screen is sheer agony from him. His face always seems to be scrunched to the side, he always seems to stand in a back breaking manner with various nervous ticks and when he speaks his voice always trembles. He is a perpetual cry for help and is an extremely guarded individual, but Phoenix is also able to make Freddie someone that has an animal like magnetism and despite his behavior you can't help but care about. To contrast that Philip Seymour Hoffman plays Lancaster Dodd who is instantly charismatic and always seems to have the right thing to say and has the gift of engaging with people. Incredibility intelligent it is hard to get an exact read on whether he is a trickster, a true believer or a swindler. It is the dichotomy of the characters that is so immensely fascinating.
The Master continues Paul Thomas Anderson's tradition of making films with great visual potency without being self indulgent. There are so many visual sequences that are burned into my memory, but he does it so assured and effortlessly. He never uses flashy protracted scenes to call attention to his cinematography. Every moment has a function and within that function he consistently makes it visually engaging and engrossing. The Master was shot in 70mm and I was so happy I was able to view the film in the manner it was intended. It was absolutely breath taking to watch with the films compositions that richer and the lensing even more powerful. Since Paul Thomas Anderson's usual cinematographer Robert Elswit wasn't able to work on the film he choose Mihai Malaimare Jr. instead and he shows just as much talent with more attention paid to focus as well as takes that last a little bit longer. There was also a point towards the end where he uses a few jump cuts in about as subtle of a way as possible to great effect. Jonny Greenwood's score is always used in perfect moments as you would expect from an Anderson film and that scene that accompany Greenwood's score feel eerie, but also beautiful. I was a bit surprised Anderson used music during the period as much as he did. It helped to give a strong scene of time and he never chooses incredibly well known songs in the era to the point it becomes distracting, but with a score like Greenwood's I was a little shocked I didn't notice it as much as I did with There Will Be Blood.
With amazing performances, a fantastic script filled with wonderful depth and a masterful technical touch it is hard to not see this as a Oscar juggernaut. It is probably too early even in the films cycle let alone the Oscar cycle to say it with any certainty though. The Master cast a strong spell on me where I can't get the themes and images from my mind and if we consider films to function as cults (as quoted in the film the basis of cult is the will of one man and nowhere is the will of one man more apparent than as an auteur) than I boldly consider myself an initiate of Paul Thomas Anderson's The Master.
Uncreative Name's rating:


Add items to section
Films

Add items to section
Woody Allen Selection of the Month
I will choose a Woody Allen film each month to watch to make a long overdue exploration into Woody Allen's filmography.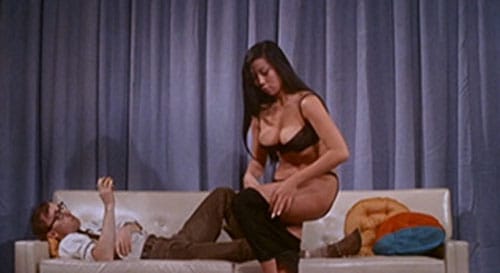 August 12th
- I was surprised that dubbing their own audio that Woody Allen and his collaborators didn't go straight for the jugular with the poor production values of the film and the overly sexed up tone. It seemed like something that was served up to be mocked, but instead they do just tell a totally different story. It is more a tone of witty interactions and unusual characters than a complete tear down of what is being shown with off the wall random absurdity. It was certainly an approach I hadn't expected. Strangely though it does keeps you more involved with what you are seeing and builds up to the jokes or bits that makes them all the more funny.
When it is on What's Up Tiger Lily is hilarious with laugh out loud moments, but there is also lots of downtime where no one seems to know what to do so they just make a passing comment. Obviously with a straight up comedy like this anything that is thrown at you will to a degree either hit or miss, but there are too many times where it just stands there and forgets to throw something. There are also random times where the film cuts to The Lovin' Spoonful as they play in front of a crowd of people dancing which is just bizarre and adds nothing to the film. I think What's Up Tiger Lily is one of those ideas that might have sounded better in the conceptualization stage than it did with the finished product, but there is enough laughs to justify 80 minutes of a Woody Allen's fans time and have a good time with.
Uncreative Name's rating:

A list of rambling thoughts and ideas about what I watched this month. Feel free to read, comment or just ignore me.
Added to
Post comment