Sort by:
Showing 1-

50

of

106
Decade:
Rating:
List Type:

Add items to section
10/10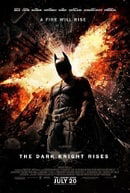 Christopher Nolan does the impossible. When no one thought it would ever be possible to create a superhero film that's better than The Dark Knight, Nolan dishes up The Dark Knight Rises. Which is actually better, and therefore the best film in what's definitively the greatest trilogy in the history of cinema.

While Tom Hardy's Bane certainly ain't as unpredictable and insanely humorous as Heath Ledger's Joker, there is no denying that Bane is still a very worthy villain and Hardy's portrayal of him is brilliant. Bane is a totally different villain than The Joker. While The Joker was just pure chaos and anarchy, without any particular reasons (which was very effective), Bane is a much more fleshed out character. He has an agenda and a history. Which, despite what Nolan did on The Joker, also makes Bane just as terrifying as The Joker. Bane's high self esteem and self confidence, as well as his pure brutality, menacing voice and intelligence makes him the definitive Batman villain.

Into the mix Nolan also throws Anne Hathaway as Selina Kyle aka Catwoman (even though she is never referred to by that name). She is wonderfully portrayed and brings in some very appreciated sexiness and humor to the film. Joseph Gordon-Levitt is brilliant and

that he is actually Robin, and the way he is introduced is nothing but the touch of a genius.

Michael Caine is heartbreaking in his role, Gary Oldman is amazing, Marion Cotillard is great

while the twist on her actually being Talia al Ghul was guessed before the film came out, it is still done with great skill. Her relationship with Bane is excellent.

And Morgan Freeman is as great as always. Christian Bale does deliver his best performance in the role of Bruce Wayne/Batman in this film.

Nolan is easily one of the most ambitious filmmakers living today and The Dark Knight Rises might be his most ambitious film, at least it is the largest. While being larger doesn't necessarily always mean it's better, that's the case here. The spectacle in The Dark Knight Rises is tremendous, gorgeously filmed with amazing special effects (and not overusing CGI). Nolan shows us yet again a very different, but exciting way of showing action. The way he edits the convoluted story, and how he still manages to keep the action and suspense trough the entire running time is spectacular.

Even greater than the amazingly action and effects is the story. It's a complex and convoluted story that requires one's full attention. While The Dark Knight referenced the paranoia after 9/11, The Dark Knight Rises put's in some clever references to the stock market's and elitists fall with some clear parallels too the French revolution. The story is a result of a man with very high ambitions and we are therefore rewarded with the best comic book film ever likely to come out, and one of the greatest action crime-flicks ever.

There is also the way that Nolan concludes his trilogy that makes The Dark Knight Rises shine as much as it does.

By killing Batman (and possibly Bruce Wayne (a theory I have))

, Nolan dares to go where no other superhero directors have gone. He explodes the boundaries of superhero films, and ends his trilogy in an emotional and effective way.

Review HERE
Bml93's rating: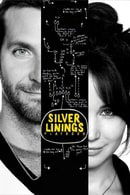 This is how to create a brilliant rom-com. Instead of stuffing the film with those whimsical, silly and now downright annoying things that seems to massacre that genre, David O. Russell creates a rom-com that's grounded in reality. Everything in this film feels real. And that's because it features top-notch performances, a superb script that manages to tackle troublesome thematics while being emotionally engaging and humorous, and efficient directing.

This is one of those rare film experiences that manages to suck me in from the very first second. I loved every second of it, and if every rom-com from now on will be able to provide the same kind of freshness, affection and humour to them, this genre should have quite good future. But somehow, I doubt that any other film in that genre will be able to live up to the new standard set by Silver Linings Playbook.
Bml93's rating:


Add items to section
9/10

Add items to section
8/10

Add items to section
7/10

Add items to section
6/10
Load more items (56 more in this list)
I rank the films from 2012 in an order of best to worst.
Added to
17 votes
Bml93's Yearly Top 10 of Best and Worst Films
(17 lists)
list by Bml93
Published 3 years, 9 months ago

1 comment