Sort by:
Showing

27

items
Decade:
Rating:
List Type:

Add items to section
May

Add items to section
April

Add items to section
March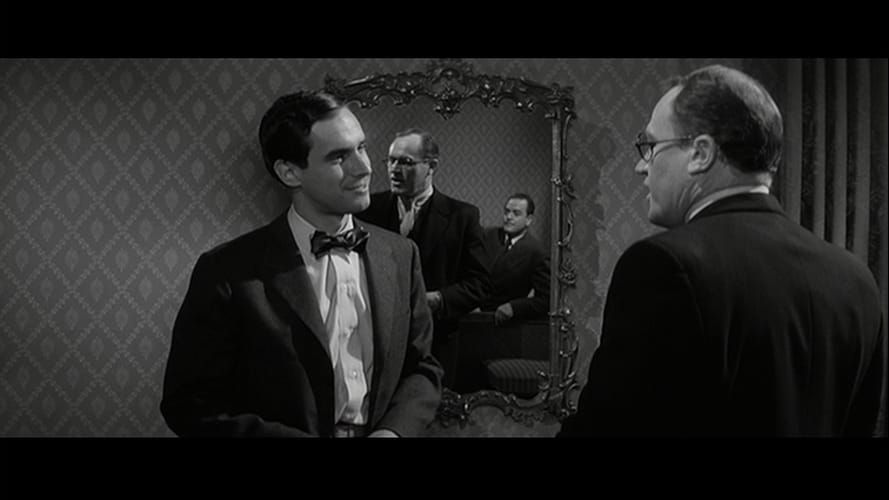 Where: At Home, Netflix Instant



Thoughts:
I was stuck in bed sick all day so it was easy to make a double feature. I thought Compulsion would be an interesting film to watch since, A) I just watched a film with Orson Welles made 10 years prior, and B) I've seen the movie Rope, another interpretation of this infamous true crime duo, at least ten times, so it would be cool to compare them.
The first part of this movie was really great and I liked it for a lot of the same reasons I liked The Third Man, which I'd watched right before turning this on. Interesting camera work (I really like how filmmakers use light and shadow in black and white flicks) and an interesting look at the weird lives of two noteworthy young men. However this movie falls apart a bit for me after the scene with Ruth in the park. Some spoilers here, so I don't have to be too vague: I wasn't entirely surprised at the weird sympathetic tone it took, it being shot in 1959 and the subjects being two handsome wealthy white men, but it still is hard to swallow. I disliked the willingness of Ruth to jump to the aid of her would-be rapist, how she never stopped defending a literal murderer. In The Third Man, the character Anna has a similar role, sympathizing and even helping a man who would see her hurt and is absolutely no good for her. But the movie never really frames Anna's reactions as the right thing to do... she had her own flaws, history, and reasoning, just like every other character, and The Third Man did a great job of showing us that. However Ruth's character, and the lawyer Jonathon Wilk, they seemed to go up on a soapbox and try to convince us that we should have more sympathy than anything else for these two murderers. I respected the film wanting to talk about the death penalty, that's interesting, but the eagerness to overlook any seriously disturbing wrongdoing in the light of a sad background (not even that sad!) was really weird. It felt like the movie was preaching to me a bit, with all this "give the rich man the same rights as a poor man" nonsense.
End spoilers I guess!
I know I'm also biased against most crime movies now, having seen so much crime TV dramas like CSI and Law & Order. Unless a crime film does something really special it can just feel like a really long tv episode, which is just the sign of the times I live in now. The movie started out kind of interesting and I liked how it showed the two boys simply living their lives, did not even show us the crimes they committed. I loved how it showed us how easily "evil" can live with us totally unseen and unnoticed. But it lost me at the court stuff and I was just kind of waiting for it to end after that.
A cool film, worth watching, just not as great as I was hoping. Rope is still my favorite of the two.
OH, I just remembered that it had a weird scene with the KKK setting a cross on fire because Orson Welle's character... is an atheist, I think? Okay, it's 1959, I get it, white people are all about using symbols of actual oppression to imply symbolic oppression is happening to privileged people, while ignoring the actual terrible things that are happening... but tell me more how the rich guys deserve the same rights as the poor, Orson...
Mackenzi's rating: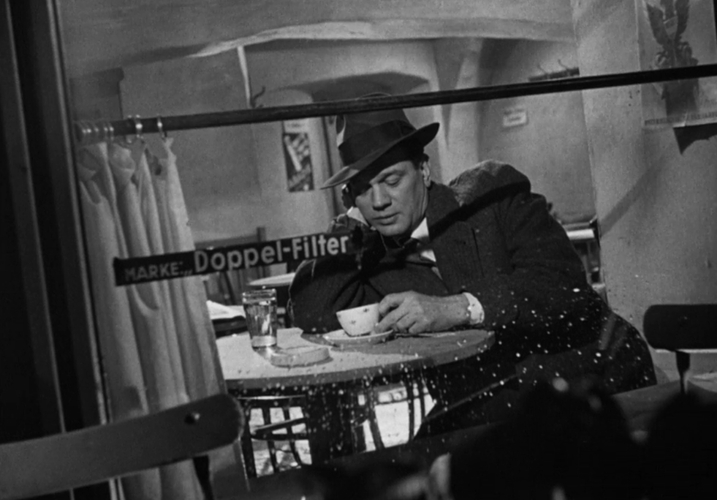 Where: At Home, Netflix Instant



Thoughts:

Wow! I loved this movie. I didn't remember just from the title that this was considered a classic, though I figured if Orson Welles was involved there might be a worthwhile movie to spend time on while I was stuck in bed sick all day. I am glad I did because this movie was fantastic. I was so impressed at the cinematography, beautiful high contrast shots and framing and silhouettes, it really reminded me of those days in college when I'd watch 2-3 films per day and finally see one that stuck and kindled my love of film despite how deeply saturated I was in the medium. These days I don't oversaturate in films anymore, but I distract myself with other things, blogs and podcasts and youtube videos about D&D. The Third Man shone through all my distractions like a beacon and reminded me that watching movies is sometimes watching art.
No it's not a perfect film (the music was so out of place it had me cringing a few times), but I'd love to watch it again, and again, and show it to others and watch it with them and talk about all the scenes and characters and their motivations. And I think it was really well done. I was intrigued at watching the story of this one man causing so many lives tangle around him, the reactions of various characters to learning more and more of the truth was not only interesting but sincere. We saw characters who all had their own motivations and perspectives and reasoning and nobody was really right or wrong, just trying to figure out what the hell is going on. They very rarely agreed on anything, they didn't mesh together, you could clearly see these people where individuals living their own lives in a difficult world. In that it felt more original than anything I've seen in a long time.
Maybe I'm just so glad to have watched a seriously great movie- I will definitely revisit this review after a week or so and see if I still feel the same. At the very least, The Third Man has given me a lot of motivation to keep watching movies this year.
Mackenzi's rating: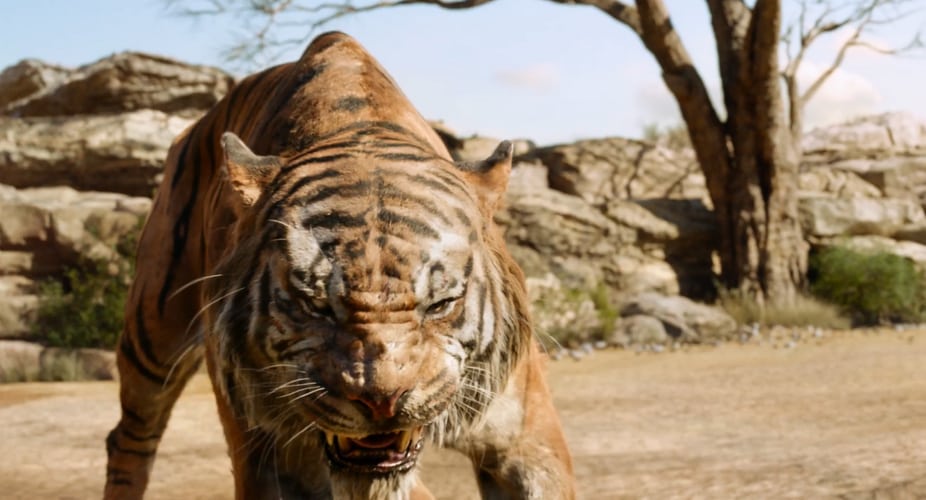 Where: At Home, DVD



Thoughts:
Hm, I might have to watch this again sometime on my own, because my movie experience watching this was on a pretty small screen and with a pretty small dog named Bear who would bark with impecable timing whenever Sher Kahn or Baloo was on screen. I had a fun time watching it though! A very beautiful movie. I was so impressed with the CGI, all of the animals where beautiful. Neel Sethi did a great job, as my partner said, "he definitely acted like a kid" and he reminded us a lot of similarly aged kids in our life. Overall the movie was cute, fun, and a little exciting in parts, and I enjoyed it.
It is very easy to pinpoint the things I didn't like about this movie: Bill Murray and Christopher Walkin where unignorable and, inexplicably, the people who sang the only two songs in the movie. Terrible, cringeworthy, awkward. It would have been better with no music. Walkin especially just felt like a joke. Maybe they thought the King Louie scene would have been too scary without his surreal voice. It really brought me out of the movie. All of the other characters felt so authentic, too.
Mackenzi's rating:


Add items to section
Febraury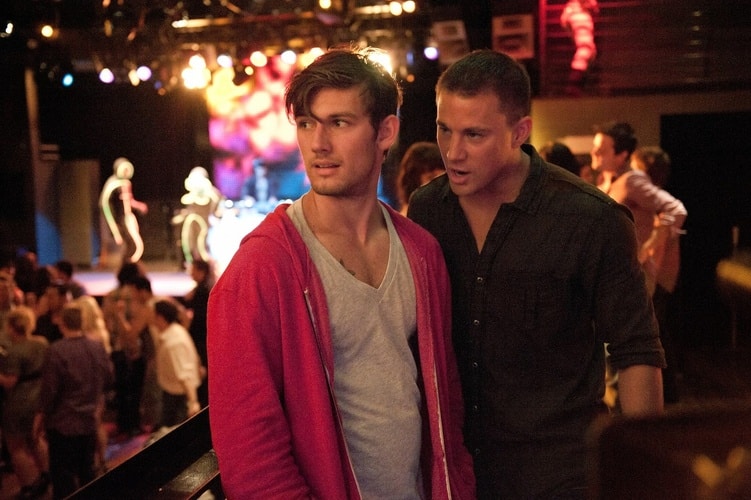 Where: At Home, Netflix Instant



Thoughts:
I didn't know anything about this movie except it was about male strippers, so my expectations where mostly that it was going to be very indulgent and lean heavily on the eye candy actors. I had no idea that it was directed by Steven Soderbergh until about two minutes ago. :P So I was surprised and a little impressed at the depth it went into exploring the main characters' motivations and desires. It was a sexy film in that most of the main characters where ripped, but it was also a kind of strange, understated, melancholy look into the personal lives of these people who floated into a niche job that constantly sucks them into a fantasy that is very at odds with reality.
Alex Pettyfer's character in particular reminded me of people I've known in my own life, nice enough and never intentionally harming anyone, but in general apathetic and ambitionless while pretending otherwise, and employing very bad decision making over and over again, despite their past experiences and despite dragging people they are close to down with them. I wish the movie had focused more on how this was affecting his sister's life, because living with someone like that is a complex, even dangerous ordeal that would have been very worth exploring. I was also pleased at how Channing Tatum's character was explored even though his story was not super original, but nice to see the main character going through changes and having to make some not so easy decisions about where he wants his life to go.
Downsides: the presence of Matthew McConaughey, though at least his character was one I was supposed to dislike so that made it easier. Also, the movie felt a little afraid to really step out on a ledge. I get it's a risky subject for mainstream audiences, and we do see some nudity and the effects of drug use, but overall it felt like it was still trying to be a little too safe and not "scare off" any potential viewers, and it never got as real as I wanted it to.
I don't think this is a film for everyone but if you've heard of it and are wondering if it's a "real" film or something like a risque, mature Step Up movie, it's definitely closer to the former and is worth giving a chance.
Mackenzi's rating:



Where: At Home, DVD



Thoughts:
Maybe not for everyone. A different stew made of some parts documentary style distance from the main characters, historical drama and lovely period settings and costume design, and kung fu action. It is an understated film, very quiet through much of it, with some artsy camera shots (I did think of In the Mood for Love while watching, totally forgetting they have the same director). But it is beautiful, and pulls you in slowly, and by the end I was very glad I watched it.
Ziyi Zhang as Gong Er really stole the show. Before her character is introduced, the film was interesting if a little dry. I think she added a lot of passion and motivation that the film would have completely lacked otherwise, and her conflicts where more heartfelt. My partner and I were always alert and attentive during her parts of the story, and we felt like we were rooting for her. We liked Ip Man but felt like his story lacked emotion, just didn't draw us in. Dare I say that the film should have just been about her and had Ip Man fade in and out as was historically accurate, especially since he has had several films about him already. That would probably have made it 5 stars for me.
But overall, this movie is definitely worth watching. Beautiful choreography (especially good whenever Gong Er is fighting!), beautiful cinematography, a lovely film.
We watched the subtitled version and I definitely recommend that.
Mackenzi's rating:


Add items to section
January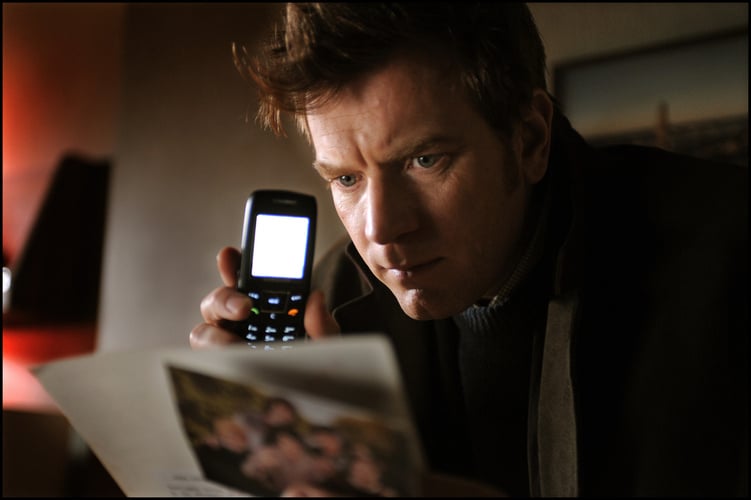 Where: At Home, Netflix Instant



Thoughts:
I was looking for some escapism movies after feeling down about current events/politics, tried this on Netflix Instant without reading the description, probably not the best choice for a distraction but I ended up getting kind of into it.
My biggest issue, was that I didn't understand the main character's motivation to continually engage in what was obviously a life threatening mystery. Most people would be able to sense danger, either bodily or to their reputation, and remove themselves, but Ewan McGregor's character just kept getting further involved.
That aside it was easy to watch. I love just turning my brain off and watching some mystery/espionage. Maybe I just really, really wanted to forget about the world for a while, but I did succeed in watching without feeling too strongly about any of the characters, be it a fault of the films or my own disinterest at the time. Maybe the story was just generic enough to not really worry about it: the blandness of the protestors for example, implied to me film writers who maybe didn't have any personal things they cared about strongly enough to write convincing protestors, they were devoid of real passion, and it felt very much like I was watching a film and not seeing reality- maybe I am missing some cultural things from my perspective as a very young American? That just made it easy for me to escape into the story. And the mystery itself was fun to follow, that feeling of never having quite enough of the truth at any given time was fun, and it kept me waiting for each new hint and clue.
I found the ending a little disappointing... it felt very abrupt and maybe a little melodramatic? But still, I don't regret watching it. Nothing mind blowing, but enjoyable, a good rainy weekend film.
Mackenzi's rating: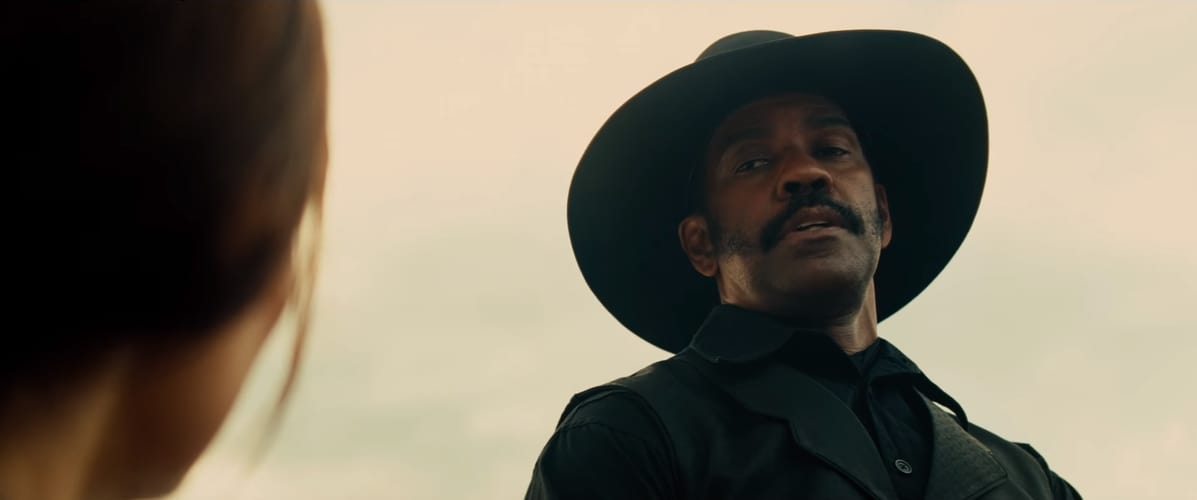 Where: At Home, DVD



Thoughts:
I'd seen this film in theaters twice in September, watched it again at home with my partner. I still love it! No, it's no groundbreaking, earth shocking masterpiece, but it was lots of fun. I would watch it again right now even.
What did I love? Great ensemble movie, a fun western without the burden of gendered violance and racism that is in so many westerns, the diversity of the cast was AMAZING, characters I could really enjoy, a good balance of action and humor and some drama without any parts of it feeling too serious or too silly. I loved seeing so many actors who I enjoy in this exciting western setting, especially: Ethan Hawke, Byung-Hun Lee, Denzel Washington.
What didn't I love? I am tired of Chris Pratt. He has become a very boring actor, and I think he had too much screentime in this movie- I get it though, he's an actor who sells tickets right now, muscle-y white guy, kinda sarcastic asshole who the young ladies like. His character in this movie was actually less annoying than in most other things I've seen him in recently, especially at the end.
That is definitely the only complaint I have of this movie. I really love it.
All in all I could watch this movie over and over, and I probably will. It's easy to watch, fun, nothing boring or heartbreaking to keep me away. Everyone has their big Hollywood action flicks they just love even if it's nothing new or game changing, this is definitely one of mine.
Mackenzi's rating:

Add items to section
A Tour of the MCU
A friend and I decided to watch every movie from the Marvel Cinematic Universe by release date, one movie per week (two if we are feeling especially daring). He has been into comic books and superheroes for a long time, and knows a lot of background info on these stories and characters. I got a little bored with the current superhero blockbuster trend after being massively underwhelmed with the first Captain America movie in theaters. Together we are analyzing, criticizing, and picking apart these films and trying to figure out what's good and what isn't.

Main talking points we cover for each film are usually how fun the movie was overall, how well the main character's motivations are believable and well written, how well the plot of the movie works as a standalone movie and connected with the rest of the MCU, how awful the romances are portrayed, and lots more nitpicking over the minutiae. I'll try to give a summary of my thoughts overall.
This list is a constant work in progress- I go back and edit and refine my thoughts every time I update it, and I can be pretty wordy. I feel confident I'm going to continue this for the rest of the year, at least as I feel right now I definitely want to! Hopefully this is my chance to get back into the movie watching hobby and make some real progress this year.

Previous goal: 24 new to me movies this year

Current goal: 60 movies this year
Side project: watch and analyze all Marvel Cinematic Universe films
Added to
Comments
Post comment