Written by
Lists
119 votes
Tatuagens Literárias/Literary Tattoos
(25 items)
list by lidyaquino
Published 9 years, 10 months ago

35 comments
42 votes
Kid's Book Adaptations
(90 items)
list by ♥ CHANi
Published 9 years, 2 months ago

8 comments
29 votes
The Observer's The 100 Greatest Novels of All Time
(100 items)
list by coroner
Published 10 years ago

1 comment
17 votes
100 Greatest Novels of All Time (Guardian)
(100 items)
list by tartan_skirt
Published 10 years, 1 month ago

2 comments
16 votes
The BBCs Big Read
(200 items)
list by tartan_skirt
Published 11 years, 3 months ago

1 comment
Pictures
Manufacturer: Puffin
Release date: 1 June 1998
ISBN-10 : 0141301058 | ISBN-13: 9780141301051

Tags:
My tags:

Add tags

Add Review

Picture

Video
Update feed
Nattkrypet
added this to a list
10 months, 1 week ago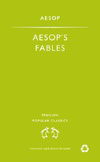 Book Reviews (1-50) (50 books items)
"It has a great idea about a young girl befriending a giant and discovering that all the other ones eat children. The first pages were scary for a young kid before it fell apart with a huge farting joke at the end - because all kids love primitive farting, yes? No! "