The Stand: The Complete and Uncut Edition
Written by
Lists

Pictures
Website:
Amazon
Description:
Amazon.com Review In 1978, science fiction writer Spider Robinson wrote a scathing review of The Stand in which he exhorted his readers to grab strangers in bookstores and beg them not to buy it. The Stand is like that. You either love it or hate it, but you can't ignore it. Stephen King's most popular book, according to polls of his fans, is an end-of-the-world scenario: a rapidly mutating flu virus is accidentally released from a U.S. military facility and wipes out 99 and 44/100 percent of the world's population, thus setting the stage for an apocalyptic confrontation between Good and Evil. "I love to burn things up,&q
... (more)
Manufacturer: Doubleday
Release date: 1 May 1990
ISBN-10 : 0385199570 | ISBN-13: 9780385199575

Tags:
My tags:

Add tags

Add Review

Picture

Video
Update feed
Nattkrypet
added this to a list
5 months, 1 week ago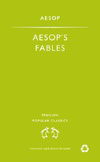 Book Reviews (1-50) (50 books items)
"If there is one book that illustrate Stephen King's best sides and faults and the enormous universe that he creates than one should read his "The Stand" first. "It" may be his finest work but "The Stand" is his most epic and is filled with intriguing flawed heroic characters and colorful villains. Especially the first half with the outbreak of a plague is bleak to read and it is fascinating to read how the book midway through start to become a traditional fight between good and evil, God and one"