Slightly Out of Focus (Modern Library)
Written by
Lists

3 votes
Read in 2016
(5 items)
list by ToniJJJ
Published 2 years, 3 months ago
Website:
Amazon
Slightly Out of Focus
Manufacturer: Modern Library Inc
Release date: 19 July 2001
ISBN-10 : 0375753966 | ISBN-13: 9780375753961

Tags:
My tags:

Add tags

Add Review

Picture

Video
Update feed
ToniJJJ
added this to a list
2 years, 3 months ago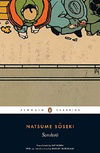 Read in 2016 (5 books items)
"February Read in English An interesting and at times entertaining memoir by Robert Capa about his work as a war photographer during WW2. The only flaw was that sometimes Capa seems more interested in depicting the war than the profession of a war photographer. Being interested more in photography myself, I expected a little more of that."