Written by
Lists
13 votes
My book collection
(107 items)
list by MightyQuinn
Published 5 years, 7 months ago

2 comments

Pictures
Website:
Amazon
Schindler's Ark (released in America as Schindler's List) is a Booker Prize-winning novel published in 1982 by Australian novelist Thomas Keneally, which was later adapted into the highly successful movie Schindler's List directed by Steven Spielberg. The United States version of the book was called Schindler's List from the beginning; it was later re-issued in Commonwealth countries under that name as well. The novel was also awarded the Los Angeles Times Book Prize for Fiction in 1983.
Manufacturer: Hodder & Stoughton Ltd
Release date: 18 October 1982
ISBN-10 : 0340278382 | ISBN-13: 9780340278383

Tags:
My tags:

Add tags

Add Review

Picture

Video
Update feed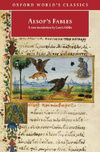 1,001 Books You Must Read Before You Die (1001 books items)
" https://dctc.mplus.mnpals.net/vufind/Record/005600083"