Notes from the Underground
Written by
Lists
13 votes
My book collection
(107 items)
list by MightyQuinn
Published 5 years, 7 months ago

2 comments

1 votes
My books
(28 items)
list by BadSmile
Published 7 years, 2 months ago
Pictures
Website:
Amazon
This book is from the award-winning translators of "Crime and Punishment", Richard Pevear and Larissa Volokhonsky. The apology and confession of a minor mid-19th-century Russian official, "Notes from Underground" is a half-desperate, half-mocking political critique and a powerful, at times absurdly comical, account of man's breakaway from society and descent 'underground'.
Manufacturer: Vintage (UK)
ISBN-10 : 9780099140 |

Tags:
My tags:

Add tags

Add Review

Picture

Video
Update feed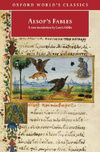 1,001 Books You Must Read Before You Die (1001 books items)
" https://dctc.mplus.mnpals.net/vufind/Record/ocn530027965"