Written by
Lists
49 votes
Books I've Read
(918 items)
list by Hootsaidtheowl
Published 6 years, 4 months ago

4 comments
29 votes
Read in 2014
(164 items)
list by Hootsaidtheowl
Published 4 years, 4 months ago

4 comments
26 votes
Read in 2013/2014
(68 items)
list by Villiana
Published 3 years, 6 months ago

11 comments
19 votes
Books - My Journal and Queue
(47 items)
list by jaytoast
Published 5 years, 5 months ago

2 comments
8 votes
Read in '10
(24 items)
list by Elizardc
Published 8 years, 4 months ago
Pictures
Reviews
View all
Neverwhere reviews
Manufacturer: Avon
Release date: 1 November 1998
ISBN-10 : 0380789019 | ISBN-13: 9780380789016

Tags:
My tags:

Add tags

Add Review

Picture

Video
Update feed
Nattkrypet
added this to a list
5 months, 1 week ago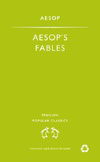 Book Reviews (1-50) (50 books items)
"Neil Gaiman rewrote his teleplays for the original miniseries into a book - and it works enormously better for it. Actually his rich "alternate universe" story is among his better developed stories and I like it enormously. Several adaptations for radio and TV has been done and they are all good. "