Written by
Lists
190 votes
Banned, Burned, Censored
(94 items)
list by spiegel
Published 9 years, 12 months ago

11 comments
83 votes
Listal's Favorite Books (The Results)
(340 items)
list by Mr. Saturn
Published 4 years, 2 months ago

57 comments
79 votes
1001 Books You Must Read Before You Die Pt. 1
(165 items)
list by chuckmuck
Published 9 years, 8 months ago

6 comments
60 votes
101 books I would take along to desert island
(101 items)
list by Ruisperkele
Published 6 years, 6 months ago

5 comments
48 votes
Books I've Read
(896 items)
list by Hootsaidtheowl
Published 6 years, 3 months ago

4 comments
Pictures
Reviews
View all
Of Mice And Men reviews
Website:
Amazon
Of Mice and Men is a novella written by Nobel Prize-winning author John Steinbeck. Published in 1937, it tells the tragic story of George Milton and Lennie Small, two displaced migrant ranch workers
Manufacturer: Penguin Paperbacks
Release date: 16 September 1937
ISBN-10 : 0140177396 | ISBN-13: 9780140177398

Tags:
My tags:

Add tags

Add Review

Picture

Video
Update feed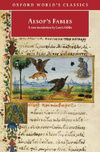 1,001 Books You Must Read Before You Die (1001 books items)
" https://dctc.mplus.mnpals.net/vufind/Record/005598901"

Books Read in School (26 books items)
"The final book I read at my final year of high school. It was a solid read, and I liked many things about it, but I wouldn't return to it."