Le Morte D'Arthur: King Arthur and the Legends of the Round Table (Signet Classics)
Written by
Lists

1 votes
Read in 2009
(60 items)
list by tartan_skirt
Published 7 years, 7 months ago
1 votes
Books I've Read
(149 items)
list by faithx5
Published 11 years, 7 months ago
Manufacturer: Signet Classics
Release date: 1 October 2001
ISBN-10 : 0451528166 | ISBN-13: 9780451528162

Tags:
My tags:

Add tags

Add Review

Picture

Video
Update feed
Nattkrypet
added this to a list
9 months, 1 week ago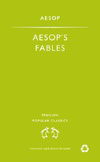 Book Reviews (1-50) (50 books items)
"After 300 pages and thousands of descriptions of tournaments and different opposing kings and various forgettable names of knights that Arthur's men has to fight I gave up because the stories had no momentum and didn't seem to progress. Instead it felt repeating to the boresome. Maybe one day I will finish it because there is no doubt that the Arthur stories are interesting as they have inspired so much other culture, but I doubt I will do it before I arrive in a very old age and have time to re"