Written by
Lists
16 votes
Book Diary 2015
(46 items)
list by PulpRoman
Published 3 years, 1 month ago
11 votes
Literary works referenced in Lost
(94 items)
list by Marian
Published 7 years, 12 months ago

3 comments

Pictures
Manufacturer: Penguin Books
Release date: 1 April 1967
ISBN-10 : 0140707042 | ISBN-13: 9780140707045

Tags:
My tags:

Add tags

Add Review

Picture

Video
Update feed
Nattkrypet
added this to a list
5 months, 1 week ago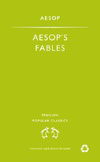 Book Reviews (1-50) (50 books items)
"Of all the plays Shakespeare has done this one is the ONE that intrigues me the most. Maybe it has to do with the fact that it tell about one of the most influential and interesting persons in Roman history or maybe it is the conspiracy that fascinates me that led to the assassination of Julius Caesar. Hard to know, but this is probably one of the few plays that I would love to have seen live on stage in life sometime when I get the chance. "