Written by
Lists
79 votes
1001 Books You Must Read Before You Die Pt. 1
(165 items)
list by chuckmuck
Published 9 years, 9 months ago

6 comments
49 votes
Books I've Read
(918 items)
list by Hootsaidtheowl
Published 6 years, 4 months ago

4 comments
21 votes
1001 Books You Must Read Before You Die
(130 items)
list by Log Lady
Published 8 years ago

4 comments
19 votes
Favorite Horror Themed Books
(36 items)
list by Hootsaidtheowl
Published 4 years ago

2 comments
12 votes
Book shelf
(268 items)
list by Log Lady
Published 6 years, 5 months ago
Pictures
Manufacturer: Longman
Release date: 9 September 2004
ISBN-10 : 014143984X | ISBN-13: 9780141439846

Tags:
My tags:

Add tags

Add Review

Picture

Video
Update feed
Nattkrypet
added this to a list
5 months, 1 week ago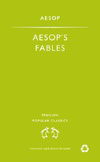 Book Reviews (1-50) (50 books items)
"The vampire story to define any other vampire story. It is still an excellent story that follow different characters as they unravel the fact that Dracula is in fact a bloodsucker. Every cliche and fact that was to be known for the genre came from this book and while it may have a dry fact-based matter-of-fact approach to it at times it is hard to find anything wrong with it. Still a classic of it's type. "