Don Quixote (Wordsworth Classics)
Written by
Lists
56 votes
The 100 Most Meaningful Books of All Time
(100 items)
list by coroner
Published 9 years, 8 months ago

1 comment

2 votes
Best Works of Literature (Since 1000 AD)
(122 items)
list by Lucas M.
Published 6 years ago

2 comments
Website:
Amazon
Description:
Cervantes' classic, a pioneer of the modern novel, is a highly amusing satirical romance of eccentric knight-errantry in La Mancha, central Spain. It has captured the imagination of generations since its first publication in the early seventeenth century. Blurb on back cover
... (more)
Manufacturer: Wordsworth Editions Ltd
Release date: 1 May 1992
ISBN-10 : 1853260363 | ISBN-13: 9781853260360

Tags:
My tags:

Add tags

Add Review

Picture

Video
Update feed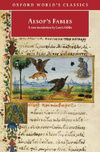 1,001 Books You Must Read Before You Die (1001 books items)
" https://dctc.mplus.mnpals.net/vufind/Record/005599373"